Karnataka government seeks aid from corporates, NGOs to build smart classrooms
The state government has planned to set up smart classes in 43,000 of its primary schools across Karnataka.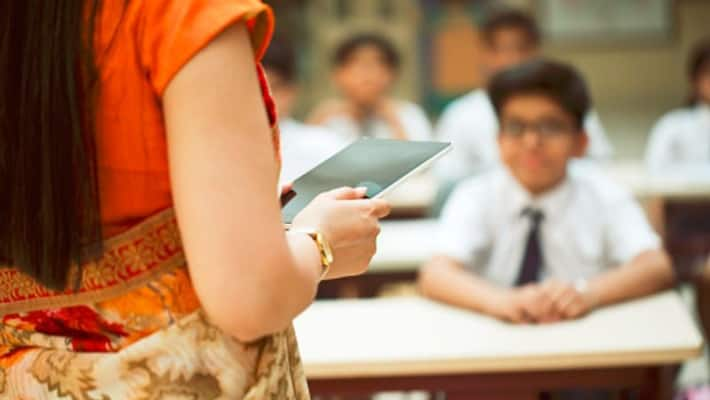 Bengaluru: The education department has requested corporates and NGOs to help build smart classrooms at its 43,000 primary schools. Each smart classroom needs Rs 2 lakh worth infrastructure and hence a total of Rs 875 crore is needed for the ambitious project.
This was among the many requirements of government schools put forth at a meeting with 150 corporates and NGOs at Vikas Soudha.
The department aims to make smart classes at 4,500 high schools in the next three years. Extending it to primary schools is a major challenge because of the sheer number of primary and higher primary schools in the state, officials said.
"While children studying in private schools are exposed to computer and technology-based education, children at government are at a disadvantage due to lack of facilities," said Department of Public Instruction Commissioner KG Jagadeesha.
Meanwhile, a few corporates and NGOs representatives pointed out that one must think twice before introducing smart classrooms as these classrooms have not revolutionized education anywhere across the world. In several classrooms, teachers themselves have abandoned the idea as they are perceived as inefficient, they added.
The meeting was attended by representatives of HP, IBM, Samsung, Accenture, Embassy and NGOs like Makkala Jagrati and Akshara. The department has already received Rs 150 crore, which has been donated by 60 agencies in the past two years.
The state government had decided to stop 25% RTE quota for poor students in neighbourhood private schools, stating that the fee reimbursed could be used to develop government institutions. However, the government is now citing dearth of funds and seeking the private sector's help to develop it schools.  
Last Updated Jan 19, 2020, 6:08 PM IST