Karnataka government releases Rs 2 lakh compensation to flood victims
The Karnataka government has instructed the concerned deputy commissioners to release Rs 2 lakh each to family of the deceased.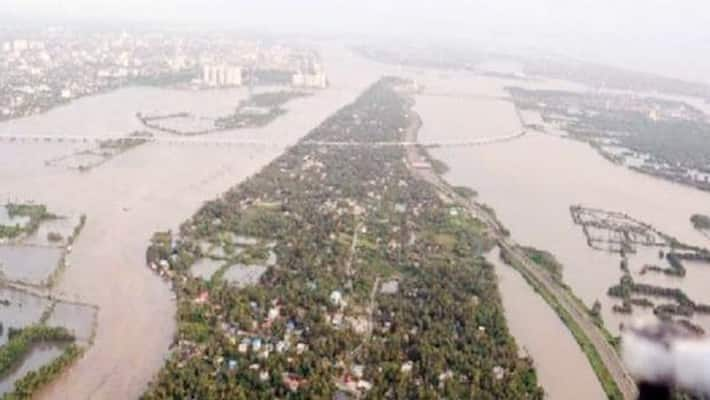 Bengaluru: Last year's floods, which ravaged 22 districts of a Karnataka, have proved to be a massive stumbling block for CM BS Yediyurappa's administration since it has laid bare the state exchequer.
The Narendra Modi government decided to release funds to the tune of Rs 6,000 crore to seven states including Karnataka affected by floods last year. The Union government on January 6 allocated an additional fund of Rs 1869 crore to Karnataka that suffered due to the devastating floods in 2019.
However, the sum allocated to Karnataka was a meagre amount compared to the Rs 50,000 crore requested by chief minister BS Yediyurappa.
In the latest, with the additional relief funds allotted, the state government instructed deputy commissioners of the flood affected districts to release Rs 2 lakh each to the kin of the deceased which amounts to a total of Rs 5.18 crore.   
People of Belagavi had sleepless nights as heavy rains tormented the district and more than 240 people were killed in the floods. 
The Karnataka government had requested the Centre to release funds for the deceased's families. Based on the request, the Centre released Rs 2 lakh each to the families of the deceased. The state government has directed the concerned authorities to deposit it into the deceased's claimant's bank accounts through Direct Cash Transfer (RTGS). 
Earlier, chief minister Yediyurappa had exuded confidence in PM Narendra Modi and said more funds would be released as flood relief funds soon.
"The funds released till now is not sufficient and we require more funds to restore normalcy in flood ravaged parts of Karnataka. I believe Karnataka will get more flood relief fund in the coming days," he had said.
Last Updated Jan 17, 2020, 10:48 AM IST