Karnataka: DPAR cancels holiday on 4th Saturday of every month
The department of personnel and administration reforms (DAPR) has issued a gazette notification cancelling holiday on every fourth Saturday of the month for its employees.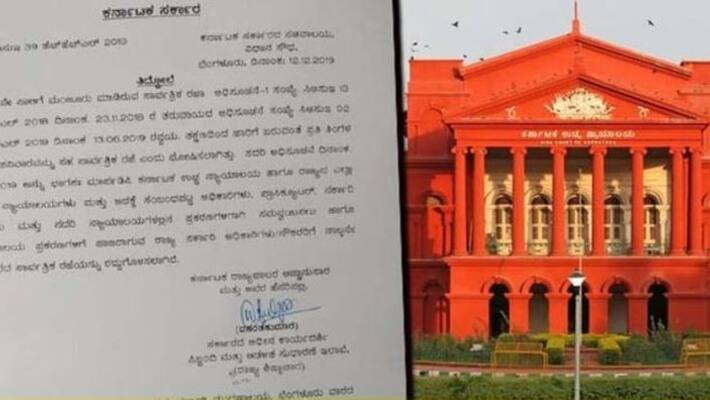 Bengaluru: The state government on Friday (December 13) issued a gazette notification for cancelling holidays for its employees on every fourth Saturday of the month.
The state government had on June 12 issued a gazette notification declaring every fourth Saturday of the month a holiday for its employees and it had come to effect in the same month.
The earlier notification had also said that casual leaves had been reduced from 15 to 10 in a year. The government earlier had declared holiday on every second Saturday of the month and it continues.
In the new gazette notification fourth Saturday holiday has been cancelled for all employees and related officers of Karnataka high court and subordinate courts in the state.
The secretary to the government of the department of administrative reforms issued an order on Thursday stating that court officials, prosecutors, public prosecutors and government officials who have been assigned to attend sessions in courts in relation to work will have to work on the fourth Saturday of every month.
The Cabinet had taken a decision to declare fourth Saturday a holiday after studying the five-day work week in more than a dozen states in the country. There was a demand from the employees for a holiday on the fourth Saturday of every month. Moreover, nationalised banks have already declared holiday for its staff on second and fourth Saturdays.
Last Updated Dec 13, 2019, 4:11 PM IST