Karnataka deputy CM Laxman Savadi's strict warning to Kumaraswamy, Siddaramaiah
Karnataka's deputy chief minister Laxman Savadi lashed out at opposition leaders and said JDS' HD Kumaraswamy and Congress' Siddaramaiah should refrain from talking ill or making comments on BJP. If not, he would reveal the wrongdoings of HD Kumaraswamy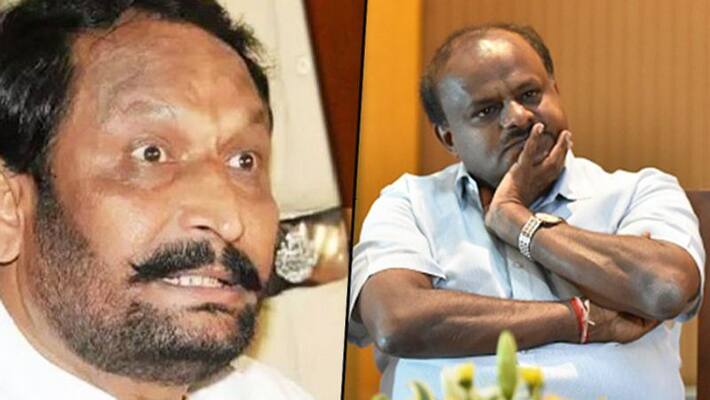 Koppal: Former chief minister of Karnataka HD Kumaraswamy has been trading charges at BJP leaders and chief minister BS Yediyurappa regarding the Mangaluru violence. However, deputy chief minister Laxman Savadi slammed former CM HD Kumaraswamy for making ill remarks against him.
"I have to talk badly about HD Kumaraswamy if he continues to make such remarks against the government or BJP leaders," said DyCM Laxman Savadi.
Savadi also lashed out at leader of opposition Siddaramaiah and said that these leaders have no right to speak ill of others.
Siddaramaiah and HD Kumaraswamy are unnecessarily making fun of the government.  
Savadi warned Siddaramaiah and Kumaraswamy to stay away from commenting on the BJP or related issues and reiterated that they had no right to speak ill of him.  
HD Kumaraswamy recently slammed Laxman Savadi and questioned why Savadi watched blue film in the Assembly and why he didn't win the polls.
Savadi also reacted over MLA Raju Gowda's statement of a Dalit becoming the chief minister after BS Yediyurappa completes his term.
"It is his opinion. We are a national party. His opinion doesn't resemble party's decision," said Savadi.
When asked whether the 12 MLAs who won the by-election will get a ministerial berth, Savadi said, "Chief minister BS Yediyurappa has the supreme power to expand his Cabinet. The expansion will take place post Makara Sankranti." 
Last Updated Jan 13, 2020, 4:59 PM IST