Karnataka Congress president DK Shivakumar's daughter to wed CCD founder's son
After the rumours of DK Shivakumar's daughter's wedding talks with former PM HD Deve Gowda's grandson did the rounds last year, here is the news of an alliance between the families of former Karnataka chief minister SM Krishna and Shivakumar. The Congressman's daughter Aishwarya will marry CCD founder late Siddhartha's son Amarthya Hegde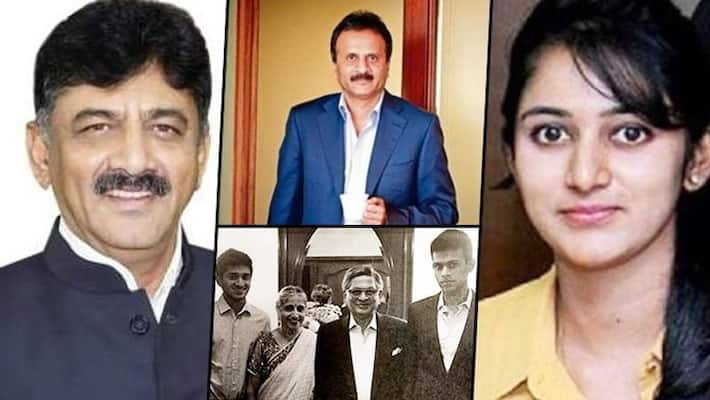 Bengaluru: Karnataka Pradesh Congress Committee (KPCC) president DK Shivakumar's elder daughter Aishwarya is set to marry Cafe Coffee Day (CCD) founder late VG Siddhartha's son Amarthya Hegde.
Last year, former Karnataka chief minister SM Krishna's son-in-law Siddhartha committed suicide by jumping into river Nethravathi after suffering losses in business. Krishna is considered as Shivakumar's mentor.
Shivakumar's 22-year-old daughter Aishwarya, who is an engineer, is managing his Global Academy Education Institute in Bengaluru South while the 26-year-old Amarthya, who studied in the US, is helping his mother manage family business.
It is said that talks were held between Krishna, Shivakumar and late Siddhartha's wife Malavika on Sunday (May 31). The alliance was planned much before Siddhartha's tragic death.
The families have decided to hold the wedding after the first death anniversary of Siddhartha. As per customs, auspicious events are not held within one year of the death of a family member. Siddhartha passed away in July 2019.
Last Updated Jun 4, 2020, 12:23 PM IST