Karnataka CM Yediyurappa confident in winning 15 upcoming bypolls
Karnataka chief minister BS Yediyurappa said that he is confident his party (BJP) would win all 15 Assembly constituencies where by-elections are slated to be held on December 5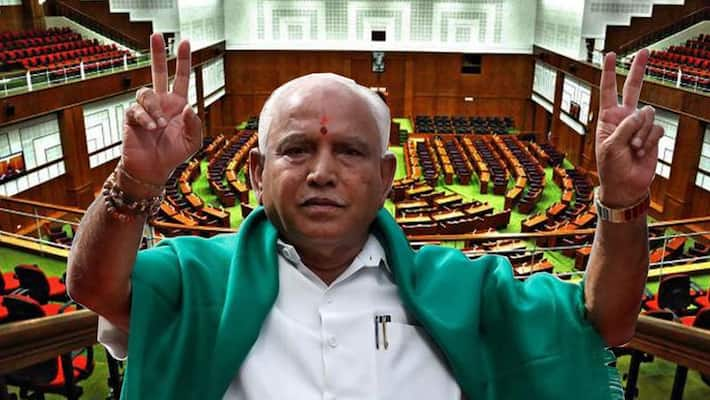 Bengaluru: Soon after 16 out of 17 disqualified MLAs in Karnataka joined the BJP in Bengaluru, Karnataka chief minister BS Yediyurappa said that the ruling party would win all 15 Assembly constituencies where by-elections are slated to be held on December 5.
"They have sacrificed many things. After the Supreme Court's verdict, they have joined the BJP. I welcome all leaders and their supporters who joined. We will stand by our promises, we will never ditch you," Yediyurappa said.
"It's our responsibility as workers to make them win. We will organise a huge program, and we will felicitate them (disqualified MLAs). We will win 100% for sure in all 15 constituencies. Small issues between workers must be ignored. All our 26 MPs will work as in-charges in bypolls," he added.
CM Yediyurappa also went on to add that the national leadership is with them, so "we don't need to be worried".
"Our aim is to make sure our MLAs win. Sixteen members who joined us they should win. Some were worried about the new party and working style. I have promised them that we will work towards their victory. You are our future MLAs, ministers, so no need to be worried," he said.
Meanwhile, Saravana, husband of an independent corporator Mamatha, also joined the BJP. He was earlier a Congress supporter.
Last Updated Nov 14, 2019, 3:53 PM IST