Karnataka cancels Shramik special trains for migrants post CM-builders meeting
Karnataka government has been collecting railway fares from the migrants and every worker had to pay for both train and bus service to reach the station in advance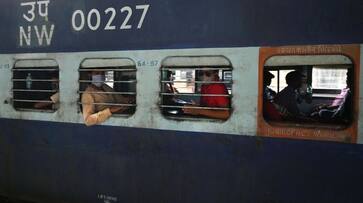 Bengaluru: Karnataka government on Tuesday decided to cancel all Shramik special trains, which ferried migrant workers from Bengaluru to their home states, from Wednesday. 
The move came after chief minister BS Yediyurappa met prominent builders in the state and many real estate firms reportedly expressed their concerns over labour exodus.
According to a Times of India report, N Manjunath Prasad, nodal officer for state's inter-state travel has written a letter to Indian Railways saying Shramik special trains will not be required from Wednesday.
Karnataka had earlier arranged to run two special trains a day for five days to help stranded workers reach their home state amid national lockdown due to coronavirus pandemic.
"Directions were given to the ministers to convince the labourers to refrain from returning to their home states," Yediyurappa tweeted after the meeting with the builders who expressed concerns of labour exodus.
The CM reiterated that builders have been providing all essential facilities to labourers and the construction activities have already started.
"The labourers should not heed to the rumours and avoid unnecessary travel," he said, adding relief measures will be taken after a meeting with the finance department.
According to a report in The Quint, an official said the decision has been taken to revive Karnataka's economy.
Karnataka government has been collecting railway-fixed fares from workers - Rs 910 per passenger for Bengaluru-Danapur, Rs 855 for Bengaluru-Jaipur, Rs 770 for Bengaluru-Howrah (West Bengal), Rs 760 for Bengaluru-Hatia, Rs 665 for Bengaluru-Bhubaneswar, Rs 830 for Chikkabanavara-Lucknow and Rs 790 for Malur–Barkakana. The ticket rate of Shramik special train includes the price of a regular sleeper-class ticket plus superfast charges of Rs 30 and an additional charge of Rs 20.
A senior official claimed those who booked tickets have left the state but according to the Quint report, workers were seen stranded and unable to get on a train.
Last Updated May 6, 2020, 9:32 AM IST