Karnataka Cabinet expansion finally on the cards?
With Karnataka chief minister BS Yediyurappa returning from Davos on Friday evening, all eyes are on the long-awaited Cabinet expansion.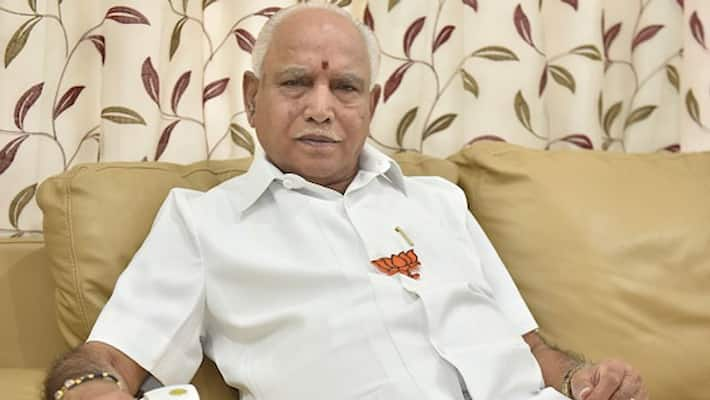 Bengaluru: After participating in the World Economic Forum in Davos, Switzerland, Karnataka chief minister BS Yediyurappa will return to Bengaluru on Friday evening.
With all eyes on the much-awaited cabinet expansion, the disqualified MLAs and aspiring BJP leaders are eagerly awaiting Yediyurappa's return and his meeting with BJP high command in New Delhi.
The saffron party received a huge boost with its win in Karnataka by-polls, in which the ruling BJP government was hanging by a thread tied to the by-elections held in 15 Assembly constituencies.
However, since the saffron party's massive victory in the Karnataka by-elections, chief minister Yediyurappa has been plagued with the challenge of accommodating the demands of the newly elected MLAs for Cabinet berths while balancing the wishes of the other BJP leaders.
Yediyurappa had held talks with then BJP president Amit Shah during his recent visit to Karnataka, after which Yediyurappa flew to Davos the next day.
"On Cabinet expansion, I had detailed discussions for about half-an-hour (with Amit Shah on Saturday), got a good response. One or two days after I return from Davos, I will expand the Cabinet. There are no stumbling blocks", Yediyurappa had said.
He also rubbished media reports about a lack of clarity on the ministry expansion. "It is not right... there are no issues," he added.
Also read: Karnataka Cabinet expansion to take place 2 days after Yediyurappa returns from Davos
Yediyurappa has been under tremendous pressure from ministerial aspirants, including newly elected legislators. This included ministerial aspirants such as Ramesh Jarkiholi, Shrimant Patil, Mahesh Kumathalli, BC Patil and others. We'll have to see if Yediyurappa will expand his Cabinet soon. 
Last Updated Jan 24, 2020, 1:35 PM IST