Karnataka bypolls: JDS leader Basavaraj Horatti throws major hint at allying with BJP
People don't want the ruling government to collapse again, so we will have to make alternative arrangements, said JD(S) leader Basavaraj Horatti post the Karnataka bypolls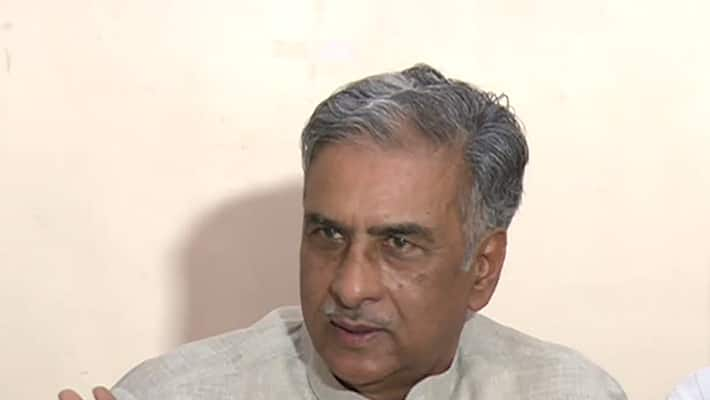 Dharwad: JD(S) leader reiterated his party chief HD Deve Gowda's statement and said they (JD(S)) are not thinking of toppling the ruling BJP government in Karnataka. 
"We don't have any thoughts of toppling the BJP government in the state. JD(S) chief HD Deve Gowda too has said the same thing." 
Horatti also reacted over the exit polls and said, "Earlier surveys haven't predicted the right results, this time too different agencies are predicting different results. No one can understand people's emotions and hence I don't have complete trust in the surveys. I believe the results won't be as predicted in the exit polls." 
"The ruling government will survive only if they win 6 seats, if not other developments will take place. People don't want the ruling government to collapse again, so we will have to make alternative arrangements. HD Deve Gowda also said that the government should not collapse. Deve Gowda has no interest in allying with Siddaramaiah and Congress, so the picture will be clear after bypoll results on December 9," said Horatti.  
The CVoter survey (Exit Polls) predicted a huge victory for the BJP, with anywhere between 9 to 12 seats. The Congress is predicted to win 3-6 seats, while the JD(S) 1 seat. 
BJP needs to win at least eight seats to retain its majority in the 225-member Assembly, which would still have two vacant ones in Maski and RR Nagar. The BJP currently has 105 MLAs (including an independent) while the Congress and the Janata Dal Secular have 66 and 34 respectively. There is also a Bahujan Samaj Party member, a nominated member and the Speaker.
The rebel MLAs who were disqualified joined the BJP last month, after the Supreme Court allowed them to contest the bypolls on BJP ticket. Of the 15 constituencies going to polls, 12 were held by the Congress and three by the Janata Dal Secular.
Last Updated Dec 6, 2019, 4:11 PM IST