Karnataka bypolls: Congress' loss, BJP's gain; JDS checkmate to Congress?
Congress' dilemma to widen as JD(S) likely to help BJP by fielding candidates in all 15 constituencies where Karnataka bypolls are being held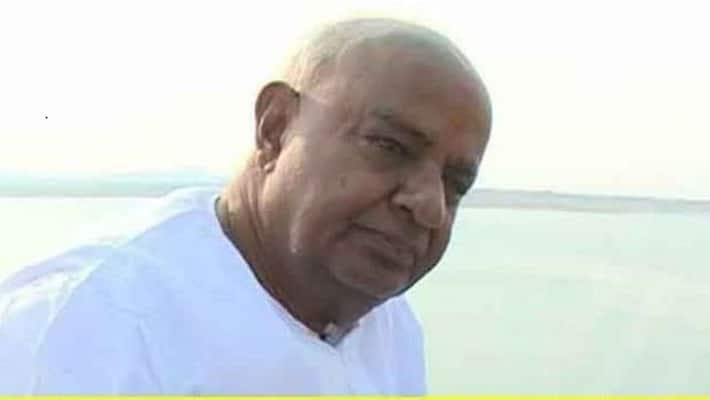 Bengaluru: With the Karnataka bypolls nearing day by day, the parties are in a dilemma over choosing their candidates. Nominations for the December 5th bypolls have begun opening a can of worms for the ruling BJP as well as the opposition, which are likely to see dissenters coming to the fore.  Now, all eyes are on the parties as to who will get a ticket from the 15 constituencies to contest the bypolls.
JD(S) chief HD Devegowda had himself asserted that they aren't strong enough to win by-elections in all 15 constituencies. Devegowda had said that only 5 out of the 15 constituencies are their strongholds.
However, apparently JD(S) has decided to field contestants in all 15 constituencies and help the BJP in the offing and backstab their once alliance partner Congress.
HD Devegowda hinted, "JD(S) is sure to at least win 5 or 6 constituencies, but will be fielding candidates in all 15 constituencies." Devegowda addressed the media and reiterated that JD(S) would not form an alliance with any party after the bypoll results are out because they have already had a bitter experience by forming an alliance.
 Devegowda mocked the ruling government and the Congress by questioning how their candidates would be contesting in all 15 constituencies and winning bypolls to help other parties.
"Congress leaders are confident of winning in all 15 constituencies and in case they win in all constituencies, I will seek forgiveness from the people of the constituencies.  No party can be sure of winning all seats as people will decide the victory or defeat of the candidates," said HDD.
"We can't always have party workers being completely loyal to the party but we will make sure to contest in all constituencies for the bypolls. We are sure of winning 2 seats in Belagavi and 4-5 seats in other constituencies," said Devegowda.
Well, once alliance partners are now at loggerheads with the bypolls coming to the fore. Congress and JD(S) leaders are trading charges against each other and this time they will be pitted against each other in the bypolls.
Last Updated Nov 12, 2019, 1:16 PM IST