Karnataka by-polls: Who will Mandya MP Sumalatha support?
While KR Pete is all set for the by-polls, all eyes are on Sumalatha, the Mandya MP as both the Congress and the BJP hope that her presence will add more weight in the campaigning process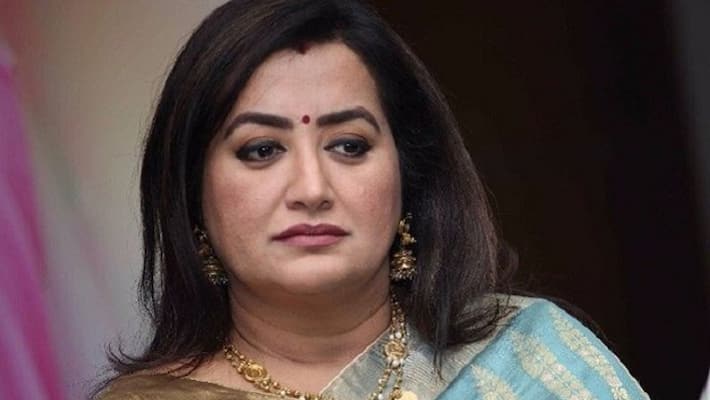 Bengaluru:  Sumalatha is an independent MP from Mandya, Karnataka. However, she was backed by the BJP. PM Modi himself campaigned for her. Add to it, the rebel Congressmen from the region also supported her as they did not want Nikhil Kumaraswamy from the JD(S) to win the elections. 
Now, cut to the present. The KR Pete by-polls are scheduled to be held on December 5. The BJP is fielding KC Narayana Gowda while the Congress is fielding KB Chandrashekar. 
The big question that is doing the rounds is: Who will Sumalatha extend her support to? Will she go with the BJP as it stood like a rock behind in in the Lok Sabha polls or will she go with Congress as the rebels there, supported her? 
Sources in the BJP say that Sumalatha will either support their party or remain neutral. They add that she doesn't want to align with the Congress as PM Modi had himself campaigned for her. 
The Congress, as of now, is undecided on her support. 
It is interesting to note that, as per sources, Sumalatha will be taking a final call by November 24, which incidentally is the first death anniversary of her actor-turned-politician husband Ambareesh. 
It must also be added that as the winter session of the Parliament is going on, Sumalatha might well keep herself aloof. 
By-polls in as many as 15 constituencies were necessitated as the incumbent MLAs (either from JD(S) or Congress) decided to bid goodbye to their parties for various reasons. 
As they tendered their resignations to the then Speaker Ramesh Kumar, they left for Mumbai and stayed there at a hotel. 
Later, Ramesh Kumar, deemed it fit that they be disqualified and set a term till the end of the current Assembly 2023 for their disqualification. However, this was challenged in the top court, which ruled that the Speaker's decision on disqualification was right, but it said it was beyond his limits to define the term of disqualification. The top court also allowed them to contest the by-polls. 
Last Updated Nov 20, 2019, 10:17 AM IST