Karnataka by-polls: People will 'chase and attack' BJP leaders if they indulge in 'Operation Kamala', says Siddaramaiah
If the BJP indulges in 'Operation Kamala', then people will "chase and attack" them, said Siddaramaiah while talking about what will happen after the Karnataka Assembly by-poll results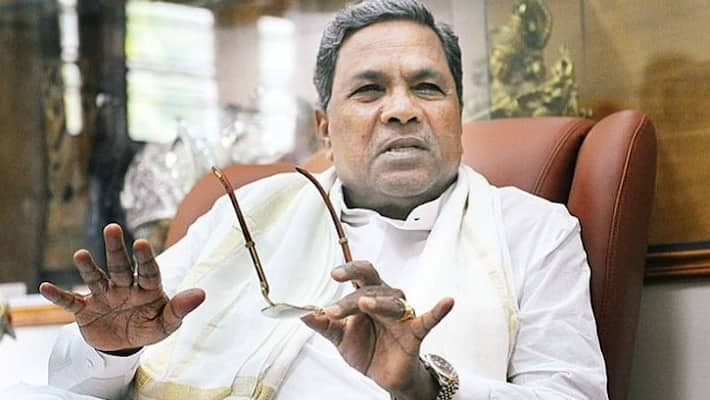 Bagalkot/Hubballi: Karnataka's leader of the Opposition and former chief minister Siddaramaiah is irked over rumours of "Operation Kamala" resurfacing in the state.
Talking to the media, Congress leader Siddaramaiah said, "People will revolt, BJP leaders will be chased and attacked if they indulge in Operation Kamala again after the by-poll results are announced on December 9 (Monday).
"Chief minister BS Yediyurappa came to power through backdoor politics. He never had the people's mandate. Earlier, in 2008 too they bought our MLAs and came to power. This time too they are using the same strategy. Yediyurappa, Jagadish Shettar and KS Eshwarappa are unfit to be chief minister and Cabinet ministers respectively. Their tactics led to by-polls."
Karnataka by-polls were held on Thursday (December 5) in 15 Assembly constituencies after the resignation of 17 MLAs from the Congress and JD(S).  The quitting of the MLAs led to the fall of the Congress-JD(S) coalition government.
Siddaramaiah also reacted to Eshwarappa's statement where he had said Siddaramaiah is waiting to come back to power. Furious over his remarks, Siddaramaiah hit back, "When did I say I wanted to become the CM? I did not say I want to become the chief minister. Instead, I said if the BJP doesn't win eight seats, Yediyurappa will have to resign from his chief minister post. The BJP leaders have no sense and they make baseless remarks. They don't believe in democracy and have no faith in the constitution," said Siddaramaiah.
Siddaramaiah reiterated that the Congress will not be forming any alliance with the JD(S). He clarified saying that "We (Congress) haven't had any talks of alliance with the JD(S). It's too early to speak about an alliance. All decisions will be taken after the by-poll results are announced on December 9. We have a high command and let's see what decisions the high command takes."
However, when the media quizzed about DK Shivakumar and HD Kumaraswamy meeting, Siddaramaiah evaded the question and refused to comment.  
Last Updated Dec 6, 2019, 1:55 PM IST