Karnataka by-polls: Most constituencies see dismal voter turnout in the morning
Polling booths in Shivajinagar and Yeshwanthpur faced EVM malfunction and people had to wait for more than an hour to cast their votes.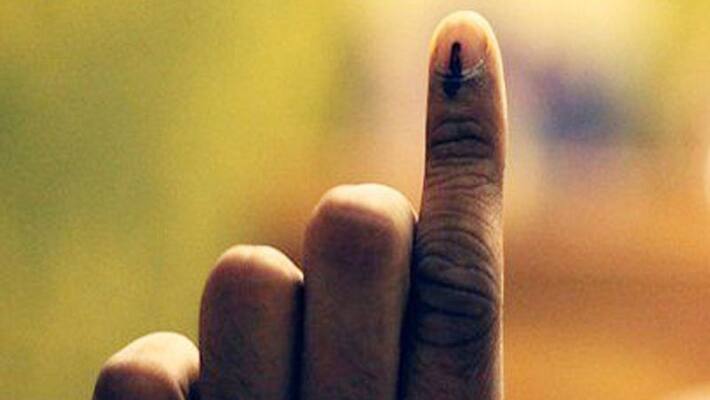 Bengaluru:  Karnataka saw a dismal voter turnout in most of the 15 constituencies that go to polls today. Voters have come out in large numbers in rural areas but the number of voters in urban areas was dismal. According to Election Commission of India Voter Turnout app, only about 4% of registered voters by 9:15 am.
ST Somashekar who cast his vote in Yeshwanthpur exuded confidence saying that his winning streak will continue for sure. It's a triangular fight with P Nagaraj from Congress and TN Javarayi Gowda from JD(S) in the fray in Yeshwanthpur.
Disqualified MLA Narayana Gowda exercised his franchise in KR Pete after leaving his slippers outside the polling booth.
Meanwhile, JD(S) candidate Girish Nashi from Mahalakshmi Layout was nowhere to be seen in the constituency. The corporators and JD(S) workers were unable to establish contact with him and their efforts were in vain. K Gopalaiah from BJP and M Shivaraj from Congress cast their votes early in the morning before 9 am.
Polling was stalled in Yeshwanthpur booth number 2 for over an hour. The officials faced a tough time rectifying the machine and convincing the people waiting to exercise their franchise.   
EVM malfunctions were reported in 64 and 66 polling booths in Shivajinagar. The officials were trying to fix the problem, but people were irked as they had to wait more than an hour to cast their votes.  BJP candidate Mahesh Kumathalli had to wait for over 15 minutes at Vikrampur polling station in Athani due to an EVM glitch. 
BBMP commissioner BH Anil Kumar inspected the pink booth in Bengaluru and while speaking to media he said the voter turnout was good until 9 am and people have come out in large numbers to cast their votes. He added that the turnout might be higher this time compared to previous elections.   
 
Last Updated Dec 5, 2019, 10:54 AM IST