Karnataka by-polls: BJP confident of winning in all 15 constituencies
The BJP is confident of winning all seats in the by-polls to be held on December 5.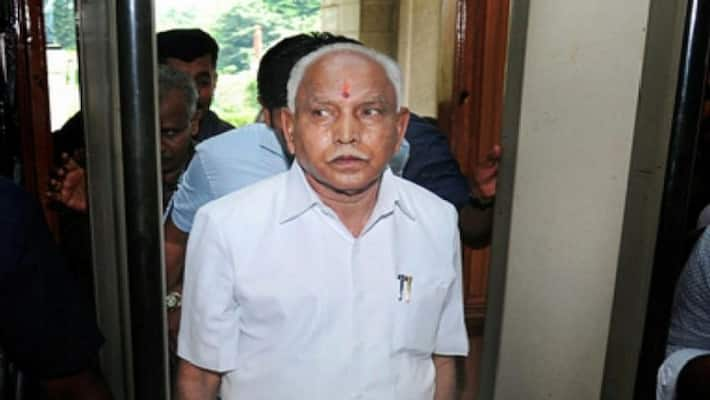 Bengaluru: In view of the by-polls to be held in as many as 15 constituencies in Karnataka, the BJP held a meeting at its office in Malleshwaram, attended by in-charges of all the constituencies. 
The meeting was chaired by CM BS Yediyurappa and state BJP president Nalin Kumar Katil. 
Also Read: Who will Sumalatha campaign for?
Addressing the media after the meeting, senior BJP leader Arvind Limbavali said, "During the meeting, our in-charges presented reports of how the party would perform in the constituencies. The reports have indicated that we will win all the 15 constituencies. Our CM BS Yediyurappa, state president Nalin Kumar Kateel, senior leaders like R Ashok, Jagadish Shetter, KS Eshwarappa will take up state tours. We have ironed out the existing flaws and have instructed the Hoskote rebel candidate to withdraw his nominations. We have told him not to contest against our candidate." 
Another senior leader and former deputy CM R Ashoka said, "We discussed different ways in which our campaigns have to be conducted. Under the leadership of our CM and our state president, we will work hard. Even in Hoskote, we are sure of winning the elections."
By-polls in as many as 15 constituencies were necessitated as the incumbent MLAs (either from JD(S) or Congress) decided to bid goodbye to their parties for various reasons.
As they tendered their resignations to the then Speaker Ramesh Kumar, they left for Mumbai and stayed there at a hotel.
Later, Ramesh Kumar, deemed it fit that they be disqualified and set a term till the end of the current Assembly 2023 for their disqualification. However, this was challenged in the top court, which ruled that the Speaker's decision on disqualification was right, but it said it was beyond his limits to define the term of disqualification. The top court also allowed them to contest the by-polls.
 
Last Updated Nov 20, 2019, 6:01 PM IST