Karnataka by-election results: People accepted defectors, we accept defeat, says Congress leader DK Shivakumar
People have accepted the defectors. We have accepted defeat, I don't think we have to be disheartened, said Congress leader DK Shivakumar as counting for Karnataka bypolls is underway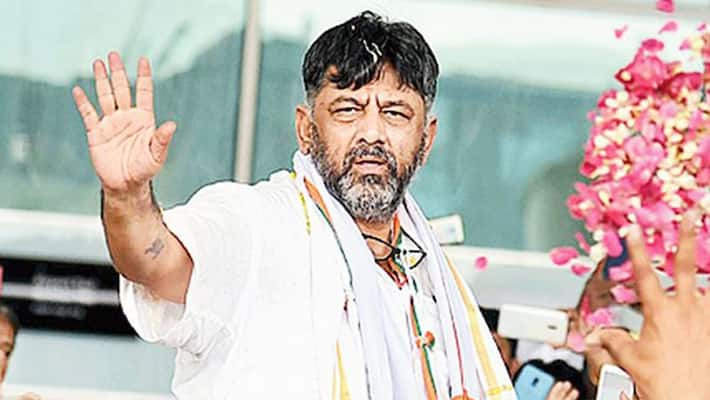 Bengaluru: With BJP leading in 11 of the 15 constituencies in Karnataka, veteran Congress leader DK Shivakumar said that the party accepts defeat.
Karnataka Congress leader DK Shivakumar said, "We have to agree with the mandate of the voters of these 15 constituencies. People have accepted the defectors. We have accepted defeat, I  don't think we have to be disheartened."
In the third hour of counting, BJP has won four seats and is leading in seven constituencies. The Congress-JD(S) government fell in May after 17 MLAs rebelled and quit the party.
The by-election was necessitated as  they were disqualified. Out of 17 constituencies by-election was conducted in 15 of them. BJP had fielded 13 disqualified MLAs after they were expelled from Congress and BJP.
Out of the 13, only two (Vishwanath from Hunsur and MTB Nagaraj) disqualified MLAs who joined BJP are trailing. Others including BC Patil, Shivaram Hebbar, K Sudhakar, Narayanagowda and others have won the election.
Congress had campaigned for by-election with the slogan 'defeat the disqualified', but with the defectors winning most of the seats, DK Shivakumar asked party workers not to be disheartened and accepted the defeat of the party in Karnataka.
With this result, BJP government in Karnataka is safe now. 
Last Updated Dec 9, 2019, 12:18 PM IST