Karnataka by-election: Forget Congress, BJP; JDS is way below SDPI

Despite possessing multi-lingual skills, while being strongly backed by JD(S) national president HD Deve Gowda and HD Kumaraswamy, Shivajinagar by-election candidate Tanveer Ahmed Ullah did not even garner 1000 votes. Thus, the regional party's hope to rise in Shivajinagar will remain a challenge for years to come.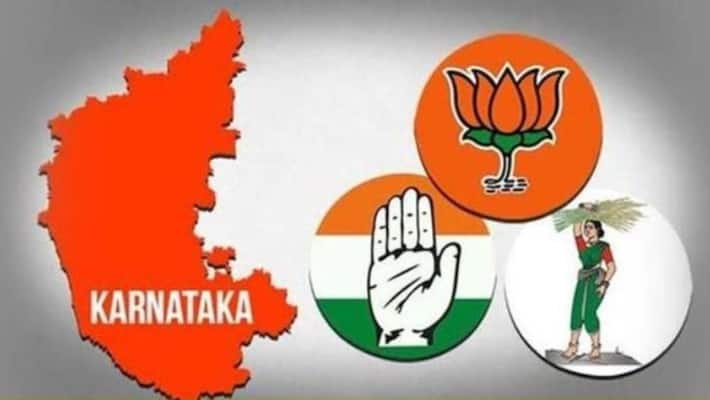 Bengaluru: As Karnataka bypoll results give a shot in the arm for the BJP, the Congress as well as the JD(S) seem to have been routed. The BJP won 12, while the Congress secured 2 seats. The biggest loser has been the JD(S).
The prestigious Shivajinagar Assembly segment in which JD(S), the regional party, thought would it make inroads by fielding Tanveer Ahmed Ullah, did not bring any fortune as the party candidate secured just 984 votes. On the contrary, the SDPI, which has no significance in Karnataka, fared better.
SDPI candidate Abdul Hannan earned 3,095 votes. The Congress candidate Rizwan Arshad won with 47,787 votes. While BJP secured the second position with 33057 votes, the JD(S) was placed fourth.
Talking to Asianet Newsable, Tanveer Ahmed said, "I do not want to blame HD Deve Gowda or HD Kumaraswamy, I want to blame myself as I failed to penetrate into people's heart."
BJP did not miss the opportunity to take a dig at JD(S) dismal performance. With JD(S) having suffered a huge setback in minority-dominated segments, the BJP said people have rejected family politics run by HD Deve Gowda and sons. "They don't have any programme, nor do they have any vision. No wonder they scored lower than the SDPI," said a BJP source.
Last Updated Dec 9, 2019, 6:14 PM IST