Karnataka by-election: Countdown to crucial bypoll results
The survival of Yediyurappa-led government will be confirmed on Monday (December 9) with the results of the Karnataka bypoll results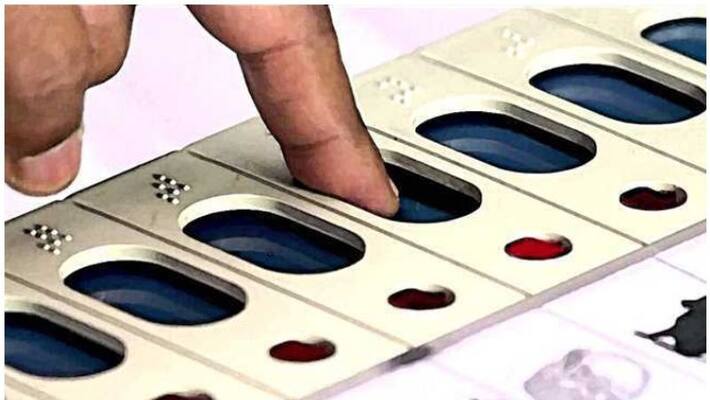 Bengaluru: The fates of the 13 disqualified MLAs who contested on BJP ticket will be sealed on December 9 (Monday) and also the questions about survival of BS Yediyurappa-led government will be answered. 
The counting of votes in 15 aAssembly constituencies will start from 8 am on Monday (December 9).
The counting will take place in 14 counting tables placed in 10 counting centres and 21 counting tables in Yeshwanthapur in 19 rounds. The postal ballots numbering 808 will be counted first.
Security has been heightened across the counting centres with number of police personnel deployed from Sunday evening.  
The crucial by-election to 15 Karnataka Assembly constituencies that would have a bearing on the stability of the BS Yediyurappa-led BJP government saw an estimated 66.49% voter turnout on Thursday (December 5). There are 165 candidates in the fray with Congress and BJP fielding 15 each and JD(S) 12 candidates.
The highest voting percentage of 90.90% was recorded in Hosakote Assembly constituency. The lowest voting percentage of 46.74% was recorded in KR Puram Assembly Constituency in Bengaluru.
The by-election to 15 constituencies was held due to the resignation and disqualification of 15 MLAs from Congress and JD(S). The BJP currently has 105 MLAs (including an independent) while the Congress and the Janata Dal Secular have 66 and 34 respectively. There is also a Bahujan Samaj Party member, a nominated member and the Speaker. BJP needs to win at least six seats to retain its simple majority in the 225-member assembly, which would still have two vacant ones in Maski and RR Nagar.
Last Updated Dec 8, 2019, 6:24 PM IST