Karnataka: BJP MLA Yatnal defends his statement against CM BS Yediyurappa
Basangouda Yatnal defended his statement against Chief Minister BS Yediyurappa on October 21. Says "I am working for the development of Karnataka as a voice of the people, I had not begged or indulged in skulduggery to secure a Cabinet berth. That does not suit my character."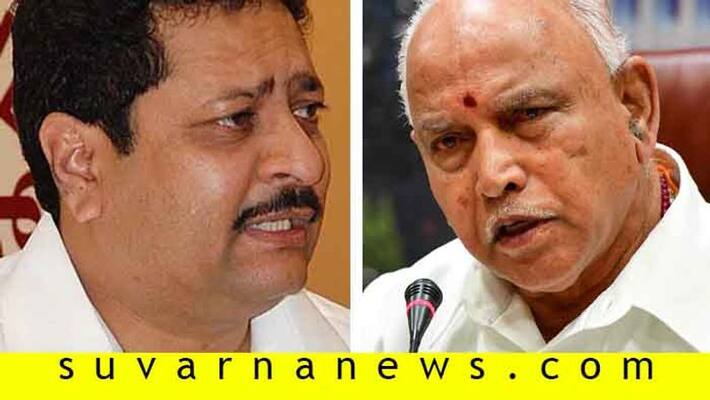 Bengaluru: Senior BJP MLA Basangouda Patil Yatnal has been in the news for all the wrong reasons this week.
Recently Yatnal had claimed that BS Yediyurappa will not be the Chief Minister for long and his successor will be from north Karnataka, and even Prime minister Narendra Modi is aware of this.
Basangouda Yatnal defended his statement against Chief Minister BS Yediyurappa on October 21.
In a tweet, Yatnal wrote in Kannada, "I am working for the development of Karnataka as a voice of the people, I had not begged or indulged in skulduggery to secure a Cabinet berth. That does not suit my character."
Earlier on Monday, speaking at an event, Yatnal, MLA from Vijayapura said, "Yediyurappa will not be CM for long. Even those in high command are fed up with him. He is neglecting North Karnataka completely. Senior leaders in the BJP party are tired of Yediyurappa."
Yatnal also said that Yediyurappa is not the CM of Karnataka, but only of his home district, Shivamogga.
The BJP MLA's remarks have lent further weight to speculation over the leadership change within the saffron party in Karnataka.
Meanwhile BJP leaders in Karnataka have warned Yatnal from making such statements and have asked BJP State President Nalin Kumar Kateel to act against Yatnal.
Last Updated Oct 22, 2020, 9:01 AM IST