Karnataka BJP does not want Roshan Baig in the party, says KS Eshwarappa
Karnataka Cabinet minister KS Eshwarappa expressed his displeasure in suspended Congress leader Roshan Baig being part of BJP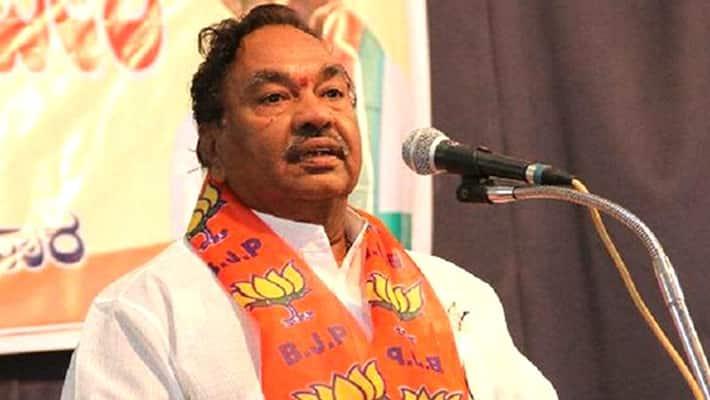 Bengaluru: Karnataka Cabinet minister KS Eshwarappa on Thursday (November 14) declined to provide any reason for not taking Roshan Baig into BJP on the day when 16 out of 17 disqualified rebel MLAs joined the ruling party.
"We don't want Roshan Baig at any cost, I don't want to mention any reason," he told reporters when he was asked why Roshan Baig is not joining the BJP.
Baig did not attend the BJP program held at the party office in Bengaluru. According to sources, he was not allowed to take BJP membership due to the IMA Ponzi scam and allegations against him in RSS worker Rudresh's murder case.
BJP Karnataka unit chief Naleen Kumar Kateel said that JDS would lose its existence after bypolls.
Out of the 17 disqualified MLAs, MTB Nagaraj is already a member of the BJP, while Roshan Baig has been left out.
The top court has allowed 17 disqualified rebel MLAs to contest in the upcoming by-polls which are slated to be held on December 5.
Last Updated Nov 14, 2019, 3:40 PM IST