Karnataka Assembly by-polls: Shivajinagar JDS candidate plays cricket near polling booth in Bengaluru
Taking time out during his busy schedule to ensure JDS appeals to Shivajinagar voters during the election day, Tanveer Ahmed Ullah joined children and played cricket on a street of Bharathinagar ward. Tanveer is contesting on a JDS ticket in Bengaluru's Shivajinagar constituency in the Karnataka Assembly by-polls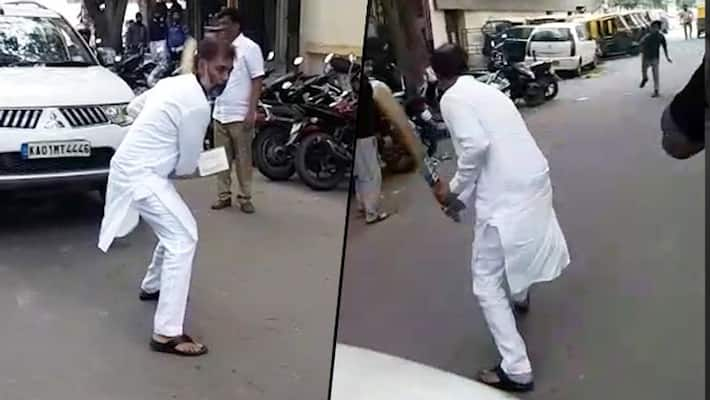 Bengaluru: JD(S) candidate and party's national spokesperson Tanveer Ahmed Ullah visited 62 polling booths on Thursday morning (December 5) to check the voting trends in the by-election to Shivajinagar Assembly seat in Bengaluru. During his visit to Bharathinagar ward, he joined children on a street to play cricket.
Tanveer, a left-hand batsman, even hit few big shots before moving on to other voting booths.
"
Speaking to Asianet Newsable, he said the trend in Shivajinagar is changing as 'silent majority' of the people are coming to JD(S). He refrained from talking about the BJP candidate M Saravana saying the public are aware of his background. He lashed out at the Congress saying, "all the goondas are with them".
Karnataka Assembly by-polls are underway today (December 5) in 15 constituencies.
Last Updated Dec 5, 2019, 12:56 PM IST