Karnataka: 5 arrested for imposing Rs 25,000 fine on Dalit family for entering temple
After reports of inhumane act of fining Dalits after a toddler entered a temple, the Koppal district police have arrested five people in this connection. Both DC and SP visited the spot and gave lessons to villagers about the rule of law.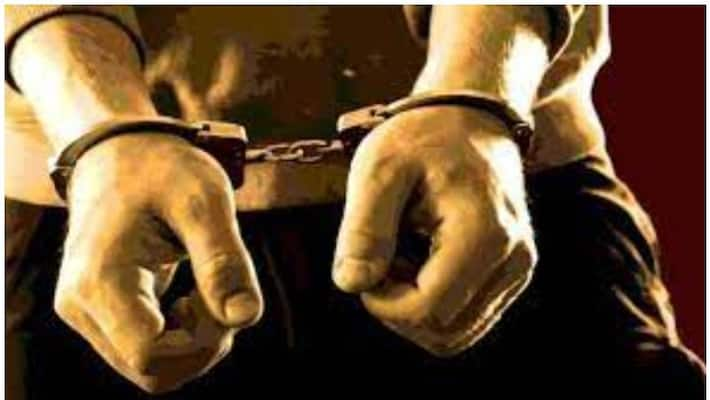 The Koppal district administration and the Koppal District police taking note of the shameful incident in which higher cast people imposed a penalty on a Dalit family after a 2-year-old kid entered the temple, five persons were arrested.
The arrested are identified as Karakappa Pujari, Hanumagouda, Gavisiddappam Myageri, Virupakshagouda Myageri and Sharanagouda and all have been charged under relevant sections of the Indian Penal Code and also under Schedule Caste/ Scheduled Tribe, Prevention of Atrocities Act.
As per information, on September 4, when a toddler entered a temple, upper-caste men from Miyapur village not just took objection but also imposed a penalty of Rs 25,000. This amount was to cleanse the temple premises as they think the temple was polluted following the entry of a Dalit boy.
According to the district administration, the family claimed that as it was raining during the temple visit, the boy ran inside the temple. The village upper-caste man then held a meeting on September 11 and took this inhumane decision.
The family was told that now that they have polluted the temple, purification should be done as a solution.
The family could not arrange that amount and hence approached the jurisdictional police seeking a solution.
On Wednesday, DC Kishore and SP T Sreedhara along with officials held a meeting with people of Miyapur village and gave them lessons on the rule of law and also warned about more arrests in this connection.
Meanwhile, the father of the boy is not interested in taking this issue ahead of and does not want to file a case either. He, however, contended that in case they are again harassed, he would not keep quiet.
Last Updated Sep 23, 2021, 7:20 PM IST