Kamal Haasan hints at joining hands with Rajinikanth for Assembly elections
Kamal Haasan is said to have indicated that if it proves beneficial to Makkal Needhi Maiam, he is ready to join hands with Rajinikanth in the 2021 Assembly elections.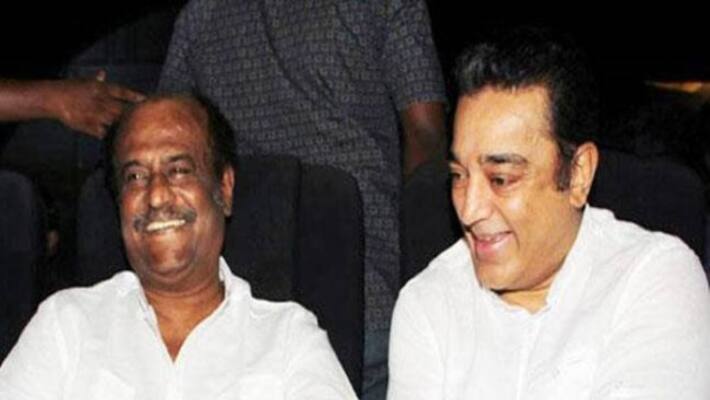 Chennai: Latest reports claim that Kamal Haasan has indicated that if a situation arises, he will join hands with Rajinikanth.
While Kamal floated his party Makkal Needhi Maiam on February 21, 2018, Rajinikanth who is preparing for his political entry will reportedly make his electoral debut in the 2021 Tamil Nadu elections.
Kamal has reportedly stated that if it is beneficial for his MNM party, he is ready to join hands with Rajinikanth and his party in the upcoming Assembly elections in the state.
Kamal's MNM contested for 40 seats including 39 in Tamil Nadu and 1 in Puducherry in the 2019 Lok Sabha elections. However, all candidates lost in all seats they contested.
With the Rajini wave gripping Tamil Nadu, Kamal Haasan may be staring at a star combination formula to win the hearts of Tamil Nadu people.
However, there is no official news about the date of Rajinikanth floating his party, nor Kamal joining hands with Rajinikanth yet.
Last Updated Nov 19, 2019, 9:32 PM IST