Judge Loya death: Supreme Court dismisses probe into the death
The Supreme Court today dismissed pleas seeking an independent probe into the death of special CBI judge B H Loya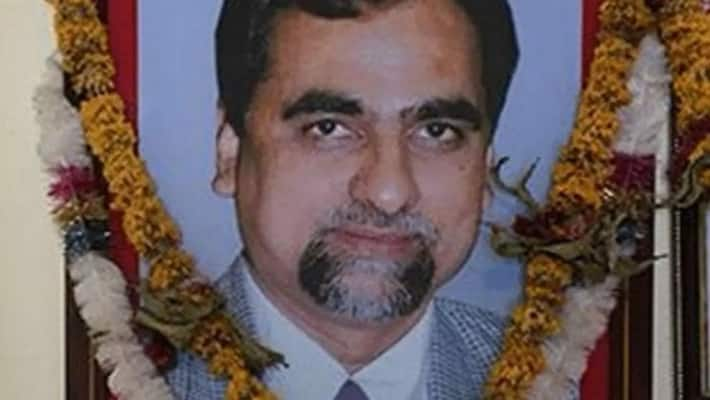 The Supreme Court today dismissed pleas seeking an independent probe into the death of special CBI judge B H Loya, ruling that the judge died of natural causes and the petitions were a serious attempt to scandalise and obstruct the course of justice.
The apex court also held that all litigations concerning circumstances of the death of judge Loya are concluded with this judgement.
The top court dubbed the PILs into the death of judge Loya who was hearing the high-profile Sohrabuddin Sheikh fake encounter case, as frivolous and motivated litigations to settle political scores and rivalry were behind the "facade of the PIL" to malign the dignity of judicial officers and Bombay High Court judges.
Loya had died of cardiac arrest in Nagpur on December 1, 2014 when he had gone to attend the wedding of a colleague's daughter.
The top court said the judicial process will be reduced to a "charade" if the courts are burdened with such cases with extraneous reasons.
A bench comprising Chief Justice Dipak Misra and Justices A M Khanwilkar and D Y Chandrachud said there was no reason to doubt the statements of four judges on the circumstances leading to Loya's death and the documents placed on record and their scrutiny established that the death was due to natural cause.
The top court, which was critical of the petitioners and their lawyers for casting insinuations against the judicial officers and judges, said an attempt was made to cause prejudice against them and was a "vituperative assault on the judiciary."
It said that with these petitions it becomes clear that "a real attempt and frontal attack" was made on the independence of judiciary and the present case was a manifestation to carry forward a personal agenda.
The petitioners had launched a veiled attempt to malign the judiciary and the credibility of judicial institutions was questioned, the three-judge bench said and criticised the attempts by senior advocates and activist lawyers Dushyant Dave, Indira Jaising and Prashant Bhushan to make insinuations against judges, including that of the apex court.
"Business rivalries have to be resolved in the market and political rivalries in the grand hall of democracy. It is the court's duty to protect the law," Justice Chandrachud, pronouncing the verdict for the bench, said.
It also took serious note of Bhushan's plea that two of its judges, Justices A M Khanwilkar and D Y Chandrachud, should recuse themselves from hearing the matter as they came from Maharashtra and must be knowing all judges of the Bombay High Court concerned with case.
The apex court said during arguments, counsel for petitioners forgot to maintain institutional civility towards judges and made wild allegations.
Last Updated Apr 19, 2018, 2:43 PM IST