JNU to rusticate Umar and Anirban; Kanhaiya fined Rs 10000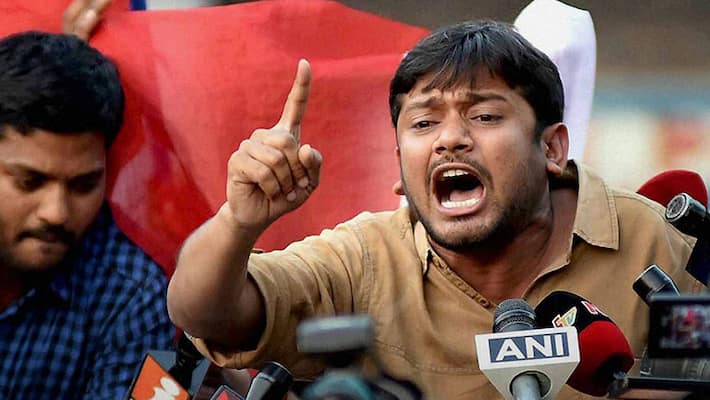 The Jawaharlal Nehru University (JNU) administration has decided to take stringent action against its students, Anirban Bhattacharya, Umar Khalid and Kanhaiya Kumar for organising a pro-Afzal event at the campus in February 2016.
According to a report by CNN IBN, the JNU Students Union's president Kanhaiya is likely to be fined Rs 10,000 while Umar and Anirban may be rusticated for a period of two to five years. The three students have not been apprised of the decision as yet.
Earlier this year, Umar and Anirban surrendered before the Delhi police under sedition charge. The trio, including Kanhaiya were charged on account of shouting anti-national slogans at an event organised by them in the JNU campus to protest against the hanging of Afzal Guru, a Parliament attack convict. They were later released from the Tihar jail on interim bail for six months in sedition case.
Apart from Kanhaiya, the JNU administration had earlier suspended eight students which included  Khalid, Bhattacharya, Ashutosh, Rama Naga, Anant Kumar, Shweta Raj and Aishwarya Adhikari on February 12 for their involvement in organising the said event. 
Last Updated Mar 31, 2018, 7:04 PM IST