Jharkhand election results 2019: Local issues helped JMM alliance, says Rameshwar Oraon

Following the solid lead for Jharkhand Mukti Morcha and Congress in the Assembly election, the Jharkhand Pradesh Congress Committee president Rameshwar Oraon said the government's failure to address farmers' distress, education, job helped JMM alliance win over the BJP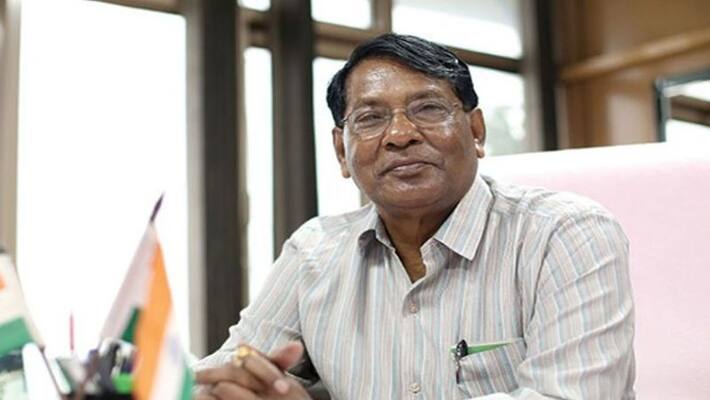 Following the solid victory of regional party Jharkhand Mukti Morcha (JMM) and alliance partner Congress in the Assembly election, the Jharkhand Pradesh Congress Committee president Rameshwar Oraon attributed this lead in the election to the failure of Raghubar Das-led government in terms of tackling farmers distress, education and job sector.
At present, the JMM and alliance partners have secured 45 seats out of  81 and the ruling BJP is placed at the second spot with 25 seats. These results indicate that the JMM is in a comfortable position to stake claim to form the government.
 
On Deputy CM post:
However, the Congress which has got 13 seats is likely to get Deputy CM's post and the state Congress unit is yet to decide on who will be the DyCM.
"The post of DyCM will be consulted with party high command, we have not yet decided on who should be made DyCM," said Rameshwar Oraon, JPCC.
The first priority for the alliance government:
Realising that farmers form a part of a huge vote bank, Oraon said that the agenda is to address the interest of farmers, promoting quality education and creating jobs. These will be the topmost priority of the alliance government.
BJP reacts:
Reacting to the shocking defeat despite the execution of programs, BJP spokesperson Narendra Taneja said Raghubar Das did exceptionally well, however the same could not to be communicated to voters. "Our good governance did not reflect in the results. This is because of the false propaganda by parties like RJD, Congress and JMM.
Last Updated Dec 23, 2019, 5:03 PM IST