Jesus statue in Bengaluru removed after allegations of forceful conversions
A 12-feet statue of Jesus was removed from 'Mahima Betta' near Devanahalli in Bengaluru Rural district following complaints lodged by a right-wing group about forceful conversions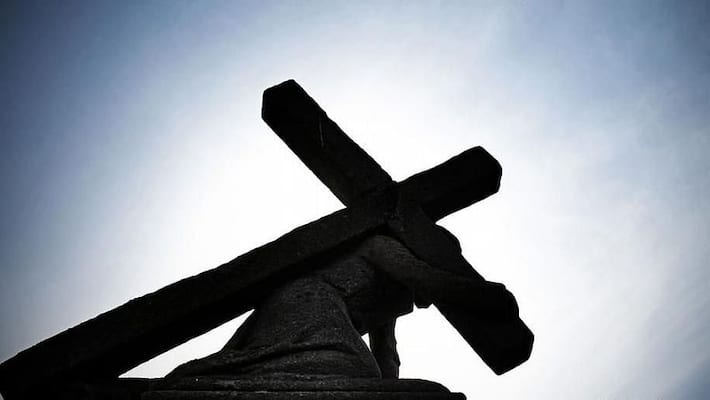 Bengaluru: Following allegations of forceful religious conversions and pressure from the right-wing group, the district administration of Bengaluru removed the 12-feet long Jesus statue from Mahima Betta at Devanahalli, Bengaluru.
The incident happened on Tuesday when the statue installed at the 4.2-acres land at the hillock was removed at the behest of the tehsildar. The Catholic Christian Association of Devanahalli claimed that the tehsildar was forced to take this step due to pressure.
The tehsildar held a meeting with villagers and took the help of police to remove the 12-feet-long statue. The process started a week ago and was completed today. The statue and the cross was handed over to the church members and the furniture and other belongings were moved to another place.
Archbishop of Bengaluru, Peter Machado, has expressed displeasure over authorities for "having bowed down to external pressure".
Earlier, there was controversy over the construction of the world's largest Jesus statue at Kapala Betta in Kanakapura. Following protests, the construction process has been stopped.
Last Updated Mar 5, 2020, 6:49 PM IST