Jammu and Kashmir: Indian Army thwarts weapon smuggling bid from PoK ; recover arms and ammunition
The Indian army has foiled an attempt by Pakistan to smuggle weapons into Jammu and Kashmir, the second attempt in the last five days.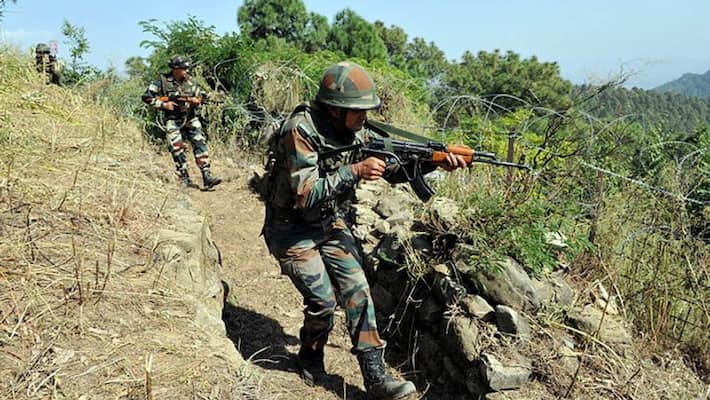 Srinagar: Security forces on Tuesday (October 13) thwarted a weapon smuggling bid from Pakistan-occupied-Kashmir (PoK) by recovering arms and ammunition during a search operation near the Line of Control (LoC) in frontier Kashmir district of Kupwara.
An official said alert troops deployed at Tangdhar sector in Kupwara, thwarted yet another attempt by Pakistan Army to send weapons from PoK. "Following specific information, a joint search operation was launched by Army and J&K Police near the LoC at 1830 hours on Monday," he said.
He said during the operation security forces recovered a bag from a location close to the LoC. "Upon checking, five pistols, ten magazines and 138 rounds of ammunition were recovered from the bag," he added.
Also read:  PM remembers the icon who championed the cause of the poor
This is the second recovery near the LoC in Kupwara in less than a week. On October 9, alert troops deployed at the neighboring Keran Sector in Kupwara recovered four AK 74 Rifles, eight Magazines and 240 AK Rifle ammunition.
While the Global Financial Action Task Force (FATF) has begun deliberations on Pakistan's compliance with international anti-terrorist financing norms, Pakistan continues to support terrorism by abetting the smuggling of weapons across the Line of Control.
It may be recalled that on October 9, alert Indian troops deployed at the neighbouring Keran Sector of North Kashmir had recovered four AK 74 Rifles, eight Magazines and 240 AK Rifle ammunition.
Last Updated Oct 13, 2020, 12:42 PM IST