Kashmir is and forever will be ours: India at the UNGA
With Sushma Swaraj's befitting response to Pakistan at the UNGA, India stands firm on its decision and said that Jammu and Kashmir is an integral part of India
Through RoR, India slammed Pakistan for taking up the J&K issue and diverting everyone's attention from its sponsorship of terror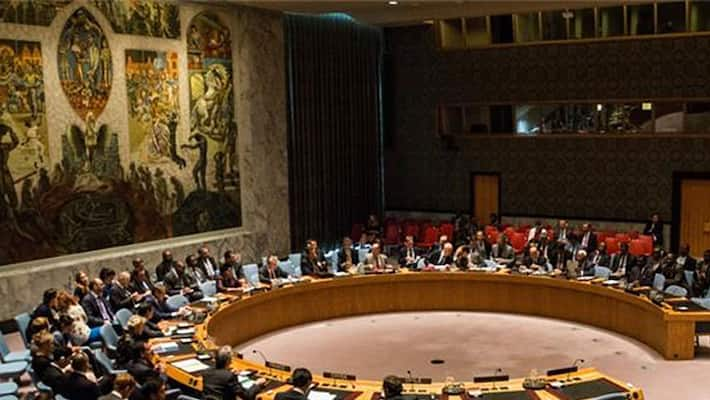 The message that Jammu and Kashmir is an integral part of India should be "loud and clear" to Pakistan, India today asserted and asked whether it can clarify how terror safe havens continue to flourish on its soil despite billions of dollars of anti-terrorism aid it gets.
In its Right of Reply, India also rejected the "fanciful and misleading" remarks by the Pakistani envoy to the UN. Pakistan's Permanent Representative to the UN Maleeha Lodhi earlier exercised the Right of Reply to External Affairs Minister Sushma Swaraj's UNGA address; saying Swaraj's remarks were a "litany of falsehoods" about Pakistan and a "travesty of facts and history".
Lodhi said Jammu and Kashmir can never be an integral part of India and is a "disputed territory", the final status of which has yet to be determined in accordance with several resolutions of the UN Security Council.
Responding to Pakistans RoR, India reaffirmed that Kashmir is and always will be an integral part of India. "...It appears that the distinguished representative of Pakistan did not hear clearly what our Minister of External Affairs stated during her address earlier today," First Secretary in the Indian Mission to the UN Eenam Gambhir said, exercising Indias Right of Reply to Lodhis remarks.
Quoting from Swaraj's address, Gambhir said Jammu and Kashmir are India's integral part and will always remain so. "We hope that the message is loud and clear," she said.
Gambhir said India rejects "entirely" Lodhi's "sermons", calling her remarks "the views of a dysfunctional state which builds atrocity upon atrocity on its own people, preaching about values of tolerance, democracy, and human rights."
Through the RoR, India slammed Pakistan for making a "fanciful and misleading" presentation on the situation in the Indian state of Jammu and Kashmir, saying Lodhi's remarks aim to divert the attention from Pakistan's sponsorship of terror and do not answer questions posed by the world community.
"Can the representative of Pakistan clarify how is it that terror sanctuaries and safe havens in her country continue to flourish despite the Pakistan army's much-vaunted counter-terrorism operations, and the billions of dollars of international counter-terrorism aid it obtains?
"Can the representative of Pakistan confirm that they do not use terrorist proxies and export terrorism as a matter of state policy," Gambhir said adding that can the Pakistani envoy deny that her country had assured in 2004 that it would not allow its territories or territories under its control to be used for terror attacks against India?
"And can the representative of Pakistan deny that it has failed to honour that assurance was given at the highest level," Gambhir said.
Last Updated Mar 31, 2018, 6:53 PM IST