Ishrat Jahan Case: Congress party compromised national security' says BJP minister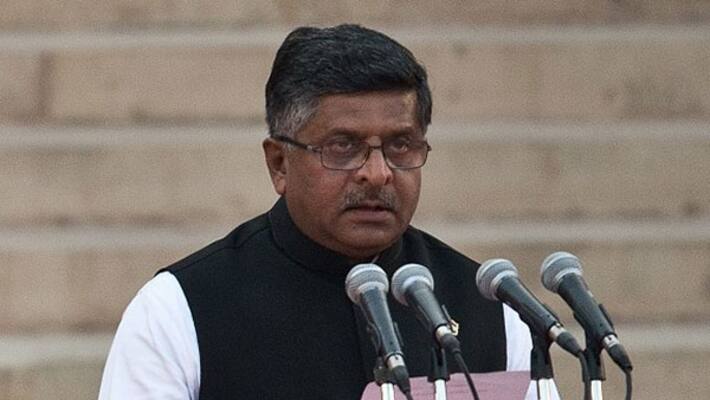 Accusing previous UPA regime of compromising on national security to achieve its political interest in Ishrat Jahan case, BJP leader Ravi Shankar Prasad today said former Union Home minister P Chidambaram was resorting to falsehood by claiming he was not aware of the first affidavit.
"Chidambaram has spoken a blatant lie that he was not aware of the first affidavit. Now it is in public domain that he approved the first affidavit and also approved the second affidavit as well," Shankar told reporters in Kolkata.
"What was the first affidavit? The first affidavit was Ishrat Jahan was part of a terrorist module and action was taken, including some terrorists across the border. The first affidavit said it was a serious terrorist threat and there is no need for a CBI inquiry," the Union minister said.
"In the second affidavit, Chidambaram was very keen to pursue that bypassing the consultations with then home secretary. It is stated that CBI inquiry can be done. It has two purposes; demoralise the security forces and somehow frames Amit Shah and Narendra Modi. It was part of a design to frame Amit Shah and Narendra Modi in Ishrat Jahan case," he said.
"Ishrat was claimed as Lashkar-E-Taiba (LeT) mole by LeT the website. And even (David) Headley in his deposition has confirmed that. Therefore, Congress party needs to explain why national security was sought to be compromised for political reasons," Prasad said.
BJP raked up the 2004 Ishrat case accusing Congress of having underplayed "a terror plot" against the then Gujarat Chief Minister Narendra Modi because it was "mortified" of fighting him politically.
The latest salvo came after a media report said the then Union Home Minister Chidambaram had signed the first affidavit in the encounter case, which he had reportedly denied earlier.
Last Updated Mar 31, 2018, 6:31 PM IST