Say hello to 'NAVIC', India's new 'boatman' in the skies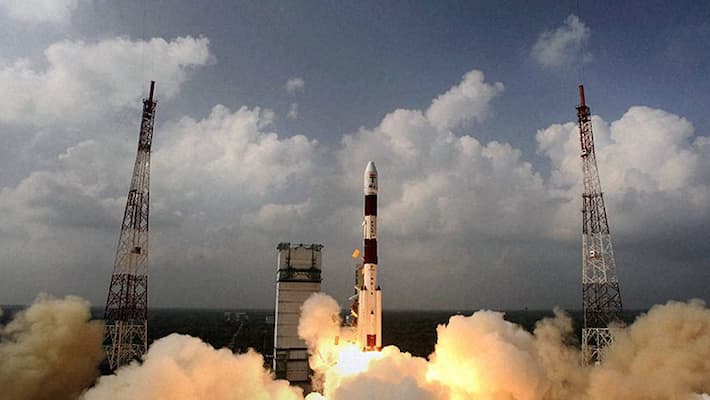 Modi gave the expanded form of 'NAVIC' as 'Navigation with Indian Constellation'. He showered praise on ISRO scientists for giving the "priceless gift" to countrymen, saying they have realised the dream of 'Make-in-India', 'Made-in-India' and 'Made-for-Indians' to fulfil the needs of common people.
     
After the launch, India has attained a prime position among the world's five countries which have their own GPS system and navigation system, Modi said in a televised address.
     
"Today, India launched its 7th satellite in the field of navigation. All seven satellites were launched successfully one by one... The Indian scientists have given a priceless gift to the country's 125 crore people," he said while thanking the entire team of ISRO scientists.
     
"In space science, Indian scientists have, through sustained efforts, made so many achievements and the country is experiencing this today," he said.
     
The Prime Minister said the new service will be known as"NAVIC" as a mark of tribute to courageous Indian boatmen who, ages ago, would reach their unknown destinations using the navigation of stars and the speed of moon and sun.
     
"Now we are going to do this with the help of science and technology," he said.
     
"The world will know this as "NAVIC" as a mark of tribute to the poor fishermen of the country who have set an age-old tradition of courage. This will be our own "NAVIC", which will be in our mobile phones and give us our location and show us the way and the destination," he said.
     
"I dedicate it to you in this form. The 125 crore people of the country have got a new NAVIC," he said in the address.
     
Modi said its services will be available in additional 1500 square kms and if anybody wants, it can be provided.
     
"I mean if the neighbouring countries of SAARC want to utilise India's services in this regard, we can provide them this. They are any way dependent on services of some other countries," he said. 
Last Updated Mar 31, 2018, 6:41 PM IST