INX Media case: After Chidambaram, CBI raids house of Peter Mukerjea
CBI raided Peter Mukerjea's house to investigate case related to P Chidambaram
Both Peter and his wife Indrani Mukerjea, founders of INX Media, are accused in the sensational Sheena Bora murder case
P Chidambaram has been named in a police complaint in the INX deal, which accuses his son Karti of receiving 'consultation charges'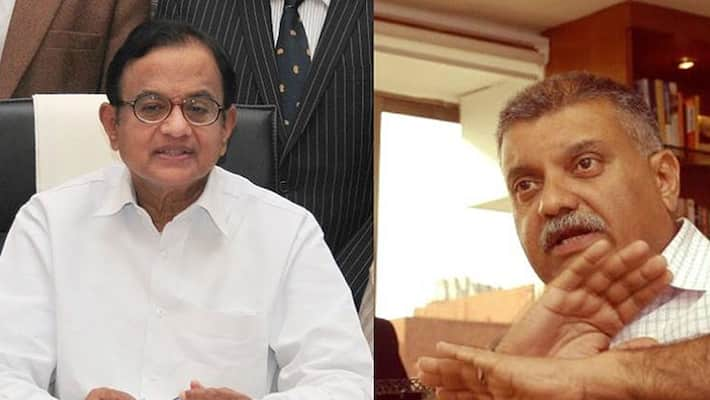 The CBI on Tuesday, carried out searches at the house of former media baron Peter Mukerjea in Mumbai as part of investigations into a case linked to P Chidambaram and his son Karti over alleged favours granted in foreign investment clearance to a firm, INX Media, in 2007.
The search was among the raids carried out at multiple locations across the country, including at the homes of the former finance minister and his son, CBI sources said. A team of CBI sleuths are conducting searches at Peter's bungalow in the posh Worli area in south Mumbai, agency sources said.
Both Peter and his wife Indrani Mukerjea, founders of INX Media, are accused in the sensational Sheena Bora murder case and are lodged in jail. The CBI has been conducting searches at 17 locations across the country, including New Delhi, Gurgaon, Chennai and Chidambaram's hometown of Karaikudi, as part of a probe into the alleged criminal misconduct in approval of foreign investments in India.
P Chidambaram has been named in a police complaint in the INX deal, which accuses his son Karti of receiving 'consultation charges' after the INX Media won government approval to receive foreign investments. The agency had on Monday registered a case regarding alleged irregularities in granting the Foreign Investment Promotion Board (FIPB) clearance to INX Media in 2007 when Chidambaram was the finance minister.
The agency has registered the case against INX Media through its director Peter, Indrani, Karti Chidambaram, Chess Management Services (a company of Karti), Advantage Strategic Consulting Limited through its director Padma Vishwanathan.
It is alleged that Karti received money from INX Media for using his influence to manipulate a tax probe against it in a case of violation of FIPB conditions to receive investment from Mauritius. His father issued a strong statement in response to say that the government was using the CBI and other agencies to target his son. FIPB approval was granted in "hundreds of cases", the senior Congress leader said.
"The government, using the CBI and other agencies, is targeting my son and his friends...The government's aim is to silence my voice and stop me from writing, as it has tried to
do in the cases of leaders of opposition parties, journalists, columnists, NGOs and civil society organisations," he said. But he would continue to speak and write, the former
minister declared.
The five secretaries who constitute the FIPB, the officials of the FIPB secretariat and the competent authority in each case are public officials, Chidambaram said, adding that there was no allegation against any of them. "There is no allegation against me," he added. Every case was processed according to law and approval was granted or refused in accordance with the recommendations of the FIBP, he maintained.
 According to the CBI, INX Media clearly states in its records that Rs 10 lakh was given to Advantage Strategic Consulting (P) Limited, a firm "indirectly" owned by Karti,
for management consultancy charged towards FIPB notification and clarification. The FIR also alleges that invoices of approximately Rs 3.5 crore were raised in favour of INX group in the name of other companies in which Karti had substantial interests "directly or indirectly".
Indrani was arrested in August 2015 after chilling details of the murder of her daughter Sheena Bora came to light that year. Peter was arrested and made an accused later in November 2015. According to CBI, which investigated the murder case and filed the chargesheet, that both Peter and Indrani had siphoned off money from INX Media.
with PTI inputs 
Last Updated Mar 30, 2022, 9:02 PM IST