Inside story of fire in Ahmedabad's COVID-19 hospital
The fire started because of a short circuit in an ICU. The oxygen cylinder in the ICU accelerated the spread of the fire, which caused the death of eight patients.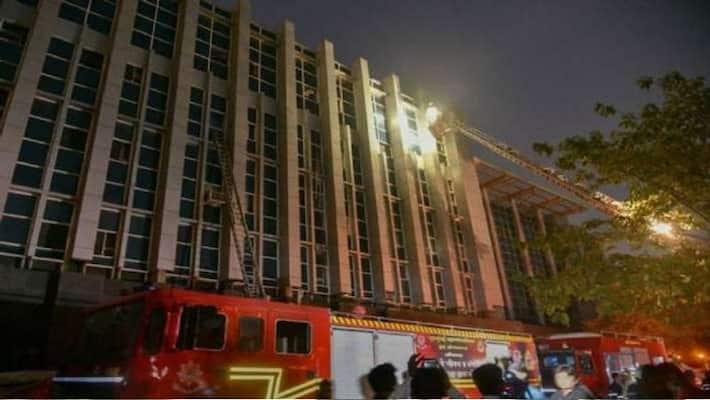 Ahmedabad: The fire in Ahmedabad's Navrangpur COVID-19 hospital has claimed the life of eight patients. There were five males and three females among the deceased.
According to sources, the fire started at 3.30 in the morning because of a short circuit near bed number 8 of the ICU and the sparks of the fire reached the hairs of the women sleeping nearby. The woman was shocked. An attendant reached to help the woman but the attendant's Personal Protective Equipment (PPE) also caught fire. Two more workers stepped forward to douse the fire, but they too suffered injuries.  At the time of the accident, there were 10 patients in the ICU. Eight of them died.
Sources added that there was panic in the ICU after the fire. An oxygen cylinder fell, and the fire spread because of it. The patients could not get out of the ICU and the whole ICU was left burnt.
Rajesh Bhat, the Additional Chief Fire Officer of Ahmedabad Fire Brigade department, said that the allegations of the fire brigade team reaching the hospital late are false. He said that the team arrived within 15 minutes of receiving the information. He said that by the time the team reached the spot the entire ICU had been charred. Oxygen cylinders were the reason for the rapid spread of the fire. There were 40 patients on the second floor of the hospital and the smoke from the fire reached there. Nothing was visible because of the fire and because there were many cylinders on the second floor as well, there was danger of fire on that floor too. Amid these obstacles, the team of 40 firemen reached and rescued the patients.
The firemen came in direct contact of the COVID-19 patients, and they will now be quarantined.
Last Updated Aug 6, 2020, 4:51 PM IST