Inside of a month of the Prime Minister's Modi's visit to countries in the Persian Gulf, India has dispatched a naval flotilla which will call on UAE, Oman and Kuwait. 
Another warship and its escorts have been sent to Shia Iran to dock at the strategic port of Bandar Abbas - at the mouth of the Strait of Hormuz. 30% of India's oil imports transit through this port. The PM is slated to visit Iran later in the summer. 
The warships chosen for the Gulf tour are all frontline assets of the Indian fleet. Ships in the flotilla include the guided missile destroyer INS Delhi, the Brahmos missile armed stealth frigate INS Tarkash - the latest of its class in this part of the world.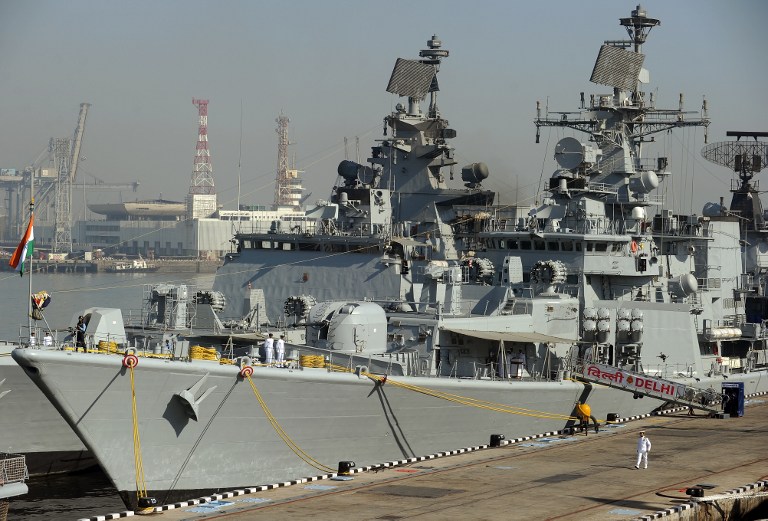 Image: Indian Naval Ship 'INS Delhi' (AFP)
Apparently, the flotilla seeks to reassure friends and deter foes – a central feature of maritime diplomacy. 
This is not all. The anti-ship, anti-submarine spy aircraft P8i is on overseas deployment from the island of Seychelles. This too was following PM Modi's visit to the strategically-located island nation. The P8i's role will enmesh with India's ongoing deployment of eight coastal radars. 
The P8i is amongst the most advanced surveillance aircraft in the world and its sensors can detect both surface and sub-surface threats. With such a platform, plus the radars, India can significantly augment its detection and deterrence capability against the ever-increasing Chinese presence in the littoral. 
There is talk of a permanent Indian base in Seychelles. Such a facility is in the interest of both countries and allows for flexible long-term deployment of Indian assets in the island nation.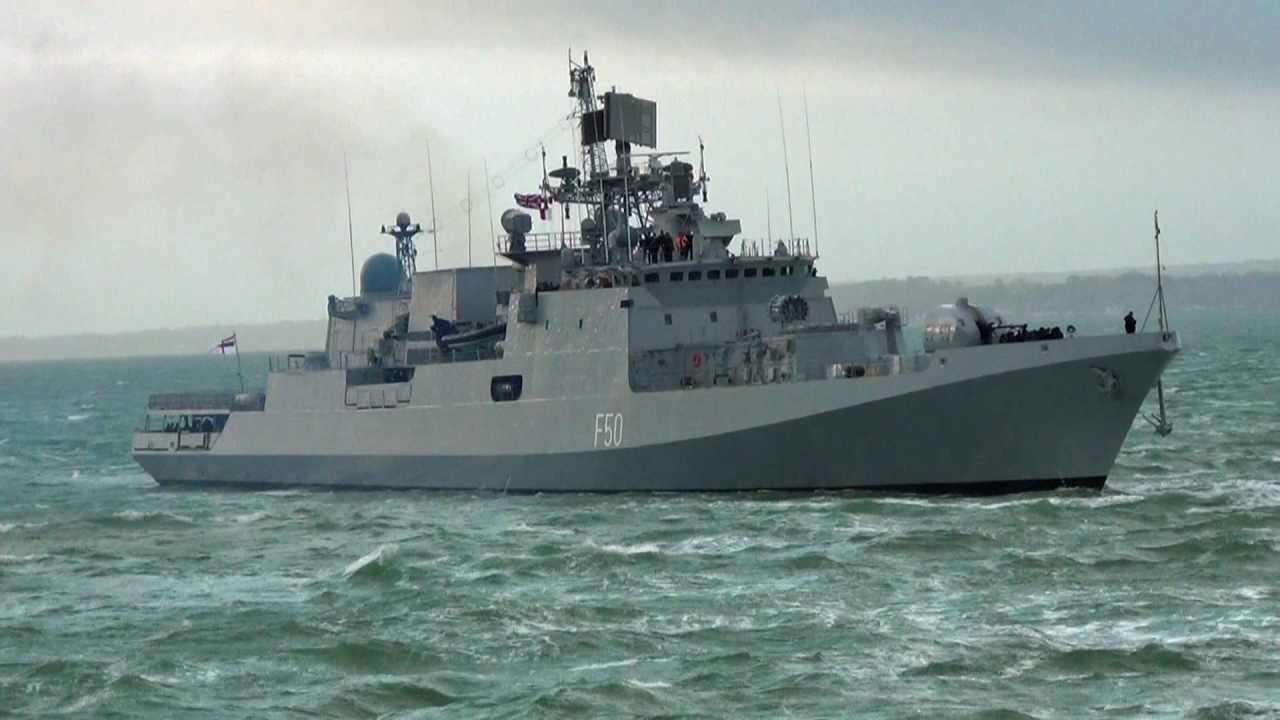 Image: Indian Naval Ship 'INS Tarkash' (YouTube) 
That base will offset the Chinese attempt to have one in the Horn of Africa, astride the Arabian Sea, in the troubled country of Djibouti. India has also gifted both Seychelles and Mauritius Indian-made fast patrol boats. Indian personnel train their Navy and Air Force on an ongoing basis. 
Clearly the Indian Navy is gaining in profile. 
Maritime diplomacy offers unique flexibility. Neither the Indian Army nor the Indian Air Force can be deployed or positioned beyond our borders. However, the Navy can be deployed almost anywhere since beyond 12 nautical miles of any country is considered high seas and the navies of the world are free to sail their flags. 
India's Navy is arguably the most dominant presence in the Indian Ocean littoral. What is more, India shares a common interest in Asia as well as long maritime traditions. 
The recent India-US agreement on sharing logistics, fuel and other support for each other's respective Navies is the first tentative step in institutionalising this vital link. 
As maritime centrality emerges amidst PM Modi's outreach-oriented foreign policy, it is hoped that the Indian Navy will reassert the imperial heritage she inherited from Royal Navy of a littoral from Aden to Singapore – and beyond.
Ninad D Sheth is a senior Delhi-based journalist. The views expressed in this article are his own