Indian fishermen stranded at Iran coast due to coronavirus, seek government's help
Following Iran authorities' decision to lock down several areas including the coastal belt Azalur, 23 Indian fishermen, who have been locked in a tiny room, have released a video seeking help from the government due to shortage of food and water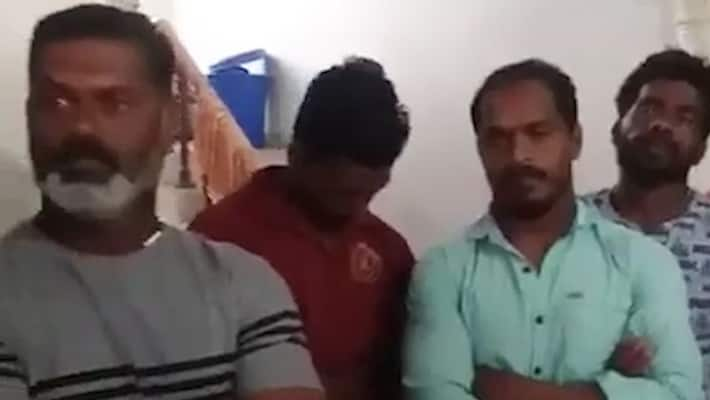 Hundreds of Indian fishermen, who left India to work in Iran, have been locked in their respective rooms following Iran authorities' decision to contain the spread of coronavirus.
In a video, Kerala fishermen can be seen appealing to Indian authorities for their intervention to rescue them. The fishermen say that there is a shortage of food and water and they are not allowed to step out.
Out of 23 fishermen living in a tiny room, 17 are from Kerala's Vizihinjiam, Pozhiyoor and Marayanadu surroundings. According to reports, 200 fishermen from Kerala, Tamil Nadu left India to work in Iran, but have been stranded for the last few weeks.
As panic-stricken relatives are knocking the doors of Kerala CM, Pinarayi Vijayan has written a letter to S Jaishankar, minister for external affairs seeking his intervention in rescuing the stranded fishermen. There are 60 fishermen from Kerala, who are struck in Iran's Azalur coast.
Last Updated Mar 2, 2020, 9:36 AM IST