India-China standoff: Rising icy-cold water levels of Galwan Valley flood China's rear positions
The icy-cold river's water level is said to have surged due to the rise in temperature in the Aksai Chin region where the river originates.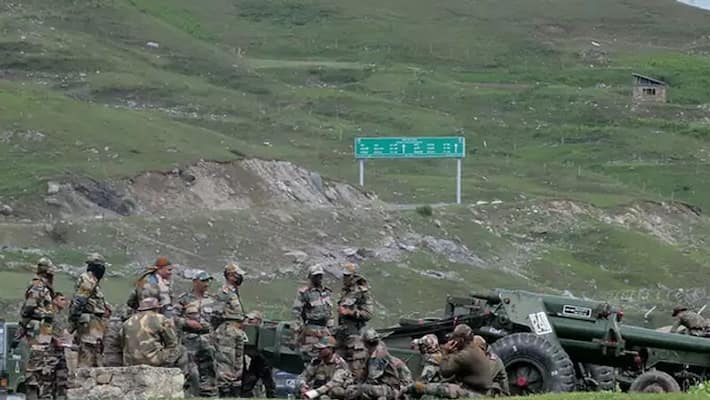 Galwan: In a major setback for China amid the ongoing tensions across the Line of Actual Control (LAC) in Eastern Ladakh, its rear positions in the Galwan Valley's banks have been flooded due to sharp rise in water levels, according to a report in Hindustan Times.
A senior military commander said the water level of the icy-cold, snow-fed Galwan river that originates from the Aksai Chin region had risen sharply due to an increase in temperature. "With snow melting at a rapid pace, any position on the river bank is dangerous," the senior army officer said, pointing that satellite and drone imagery had indicated flooding of Chinese tents located on the river bank at rear positions.
This comes as a major setback for China's People's Liberation Army (PLA) which had stationed its troopers just about five kilometres afar from the standoff points in the Galwan Valley.
Meanwhile, it should be noted that the tensions remain high and the Indian armed forces continue to be active at the highest order of alertness to deter any more misadventures or acts of aggression by the Chinese.
Top generals of the Indian and Chinese armies have held three rounds of talks to work out a plan to disengage, de-escalate and eventually move back to their positions since the standoff between rival patrols near Pangong Tso started 60 days ago on the night of May 5.
The region has witnessed heavy deployment of personnel as well as weaponry of sundry kinds by Indian Army and Indian Air Force to maintain readiness.
India, as Prime Minister Narendra Modi declared during his visit to Ladakh this week, seeks peace but will stand up to defend its territorial integrity under all circumstances and the choice of how the standoff ends simply rests with Beijing.
Last Updated Jul 5, 2020, 12:50 PM IST