Independence Day: Sophia Chorale's spirited rendition of National Anthem instils hope in midst of pandemic
Sophia Chorale presented their virtual rendition of the national anthem on India's 74th Independence Day.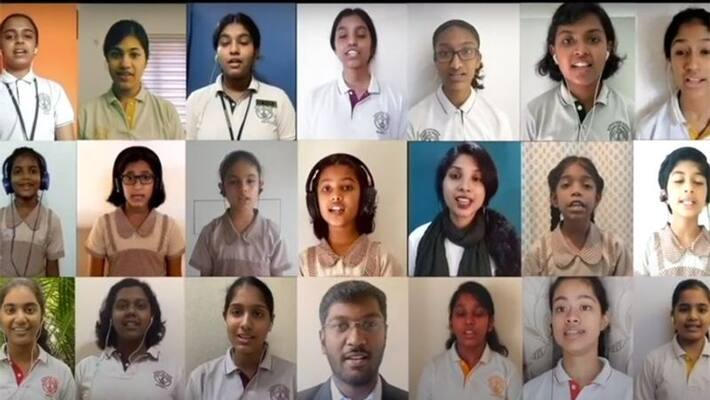 Bengaluru: Coronavirus - the global pandemic might have restricted our interaction with the outside world physically, but it has given us scope to chisel our talents and has led to the culmination of the same. To mark the occasion of Independence Day on August 15, the Sophia Chorale along with their choir director Abhishek Gnanaraj present their virtual rendition of the national anthem.
Even though the current situation has forced us to stay indoors, it did not stop the choir from celebrating the country's freedom through this virtual recording. It's their way of acknowledging the efforts of our nation and that of the freedom fighters who struggled for our country and sacrificed their lives.
They believe this is a unique way of contributing to the fervour of this special day and making the best use of the possible situation.
The group has a 20-voice arrangement with a 4-part harmony which aims at keeping up with the spirit of the occasion.
Also watch:  Independence Day Exclusive: The Indian Army officer and his wife who join forces to serve the nation
The choir is using this rendition as a way of instilling hope in the lives of the people. According to the choir, just as August 15 reminds every Indian about the dawn of a new beginning, the beginning of an era of deliverance from colonial rule, it should also remind people that all struggles come to an end.
Further they think this difficult situation, the world is facing in the form of a pandemic too shall pass and as a nation, we must stay hopeful and responsible.
Last Updated Aug 15, 2020, 11:46 AM IST