IMA scam: CBI raids 15 locations of public officials, collects important documents, digital evidence
The CBI has conducted raids at 15 locations belonging to public officials in relation to the IMA scam. CBI is said to have collected various incriminating documents of properties, materials and digital evidence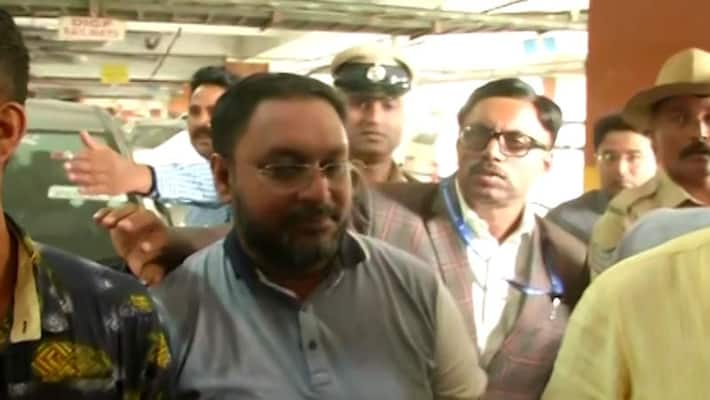 Bengaluru: CBI today conducted searches at 15 locations in connection with the IMA scam by the multidisciplinary investigating team CBI. A total of 11 places in Bengaluru, one each in Meerut, Mandya, Ramnagar Belgaum were raided.
The CBI is being accompanied by a chartered accountant, forensic auditors, forensic experts, bankers and officers from various other regulatory departments.
Searches were conducted at the residences of Hemant Nimbalkar , the then IG Economic Offences Wing CID, EB Sridhara , the then deputy SP CID, Ajay Hilory , the then DCP East, Bengaluru, M Ramesh, inspector and then SHO commercial Street police station, Gowri Shankar , the then SI if Commercial street Police station, LC Nagaraj, the then ACP Bangalore North subdivision and competent authority under KPID Act.
Searches were also conducted at the premise of BM Vijayshankar  the then DCP Bengaluru Urban district, Manjunatha, village accountant, Bengaluru north subdivision, PD Kumar, the then chief engineer BDA.
CBI has already filed two charge sheets against the IMA group entities and its directors and auditors. CBI has collected various incriminating documents of properties, material and digital evidence.
These public servants had conducted enquiries against the IMA group entities, allegedly furnished favourable reports and given clean chits to the entities of IMA.
RBI had flagged the issue on unauthorised collections and deposits by the IMA group at the state level coordination committee meetings. It had also written several letters to various authorities in the state of Karnataka.
Investigations into expenditures statement of the IMA group has revealed the alleged payment of bribe amount on multiple occasions by the IMA directors to these officials.
CBI had registered a case against owner of IMA, Mohammed Mansoor Khan, and others on August 30.
Last Updated Nov 8, 2019, 7:19 PM IST