Hyderabad murder-rape case: Political leaders demand strictest punishment; lynch rapists, says MP Jaya Bachchan
Here is how Indian political leaders want the rapists to be punished. There was outrage in both Houses of Parliament over the rape and murder of a Hyderabad veterinary doctor. Samajwadi Party MP Jaya Bachchan said rapists should be lynched in public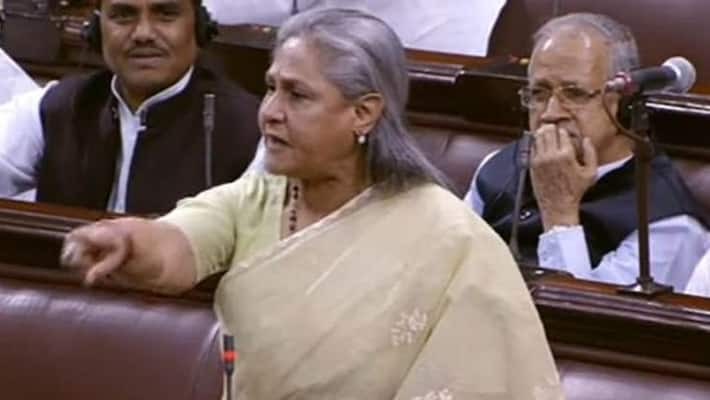 Hyderabad: The rape and murder of a Hyderabad veterinarian has shook the country. The case rocked both the Houses of Parliament, where MPs including defence minister Rajnath Singh and Jaya Bachchan expressed their anger against those who brutally killed the victim after raping her.
Samajwadi Party MP Jaya demanded that the rapists be lynched in public.
ALSO READ: Hyderabad Police arrest accused in veterinary doctor murder case
Here is how Indian political leaders want the rapists to be punished:

Defence minister Rajnath Singh
Speaking in the Lok Sabha during Zero Hour, Rajnath said, "This act has brought shame to the entire country. It has hurt everyone. The accused must be given the most stringent punishment for their crime."
"To control and eliminate such crimes against women, we are ready to make the kind of law which the entire House agrees to," he added.
Samajwadi Party MP Jaya Bachchan
Jaya said, "These kinds of people need to be brought out in public and lynched."
"I don't know how many times I've stood and spoken after this kind of crime. I think it is time... whether Nirbhaya or Kathua or what happened in Telangana... I think the people now want the government to give a proper and definite answer," she added.

AIADMK MP Vijila Sathyanath
Sathyanath broke down during her speech in the Rajya Sabha. She said, "My country is not safe for children and women."

Telangana chief minister K Chandrasekhar Rao
Rao said, "Just the other day, a lady doctor was killed. Are they humans? They are animals. So I am saying, let the women RTC (Road Transport Corporation) employees not be put on night duty."
He was speaking while addressing a group of state transport employees in Hyderabad.
Union minister of state for home G Kishan Reddy
Reddy said, "The culprits should be punished as soon as possible. After Nirbhaya case, now this case! The people of the country are very upset. She was an innocent girl. The girl was study and duty oriented. She was murdered and her body was burnt. Even animals do not commit such a deed. The offenders should not be left unpunished."
He also said that the Centre is ready to provide all possible help to the state government for speedy justice in the case.
Last Updated Dec 2, 2019, 6:24 PM IST