Huge amount of explosives including suicide vest recovered from ISIS terrorist in Uttar Pradesh
The lone-wolf attacks by ISIS have happened in Europe and they wanted to start this trend in India as chances of getting exposed in lone-wolf attacks is far less as compared to working in a group or module.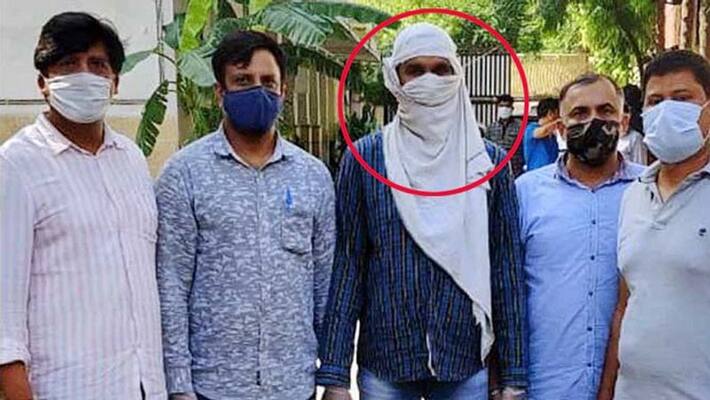 New Delhi: Huge amount of explosives including explosive jacket recovered from Balrampur in Uttar Pradesh. The jacket was allegedly prepared for a fidayeen attack, said sources.
The ISIS operative who was arrested yesterday in Delhi is native of Balrampur.
An Islamic State terrorist was caught in Delhi along with a huge cache of explosives and weapons after a brief shootout, the police said, adding that he had been plotting a "lone wolf attack".
According to the police, the accused has been identified as Mohd Mustakim Khan (36) aka Abu Yusuf Khan aka Yusuf Khan, a resident of village Badhiyaa Bhaisaahi, Utraula in Uttar Pradesh. Police said, "The lone-wolf attacker was carrying two pressure cooker-based IEDs while riding a white Apache motorcycle. The accused had planned to plant IEDs on and around August 15, 2020 but could not do so due to tight security arrangements in Delhi."
A high alert has been declared in the national capital and neighbouring Uttar Pradesh, with vehicles crossing the border between Delhi and Noida, in UP, being checked by security officials.
The police said that on monitoring and surveillance, it came to notice that one highly radicalised individual who goes by the code name Yusuf Khan has prepared many IEDs including suicide vests and belts. All the sources and staff were briefed and sensitised.
Police developed this information further and learnt that Yusuf Khan would launch a lone-wolf attack in some heavy footfall area of Delhi.
Teams of central agencies, UP Police Anti-Terror Squad (ATS) and Delhi Police interrogated Abu Yusuf on Saturday (August 22). The terrorist was arrested from Dhaula Kuan area on Friday night after a brief exchange of fire.
Meanwhile, a popular website report quoted Yusuf's father Kafeel Ahmed saying that he regrets that his son is involved in such activities.
"I regret he was involved in such activities. I wish he could be forgiven for once if possible but his act is wrong. Had I known about his activities I would have asked him to leave us," he said.
Last Updated Aug 23, 2020, 12:27 PM IST