Hindu girl refugee denied permission to appear for board exams; education minister provides assurance
Rajasthan Board of Secondary Education rejected a Pakistani Hindu refugee's exam form as she had passed the 10th standard from Pakistan. However, state education minister Govind Singh Dotasara has said that the girl will be allowed to appear for examinations even if the government has to change rules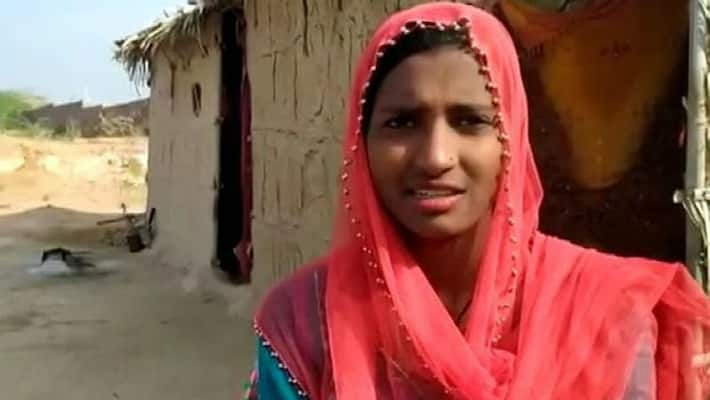 Jodhpur: A Pakistani Hindu refugee was denied permission to appear for 12th board exams by Rajasthan Board of Secondary Education. The board had rejected her exam form as she had passed the 10th standard from Pakistan.
Dami Kohli
Dami Kohli came to India from Sindh in Pakistan a few years ago after completing her Class 10. She currently lives in Aanganwa refugee camp, around 20 km from Jodhpur.
Education minister
State education minister Govind Singh Dotasara has said that the girl will be allowed to appear in the examination even if the government has to change rules. He added that he has written to the Pakistani embassy seeking details of their syllabus.
"She completed Class 10 from Pakistani board and now wants to appear for 12th board exams in Rajasthan. We have written a letter to the Pakistani embassy seeking information about their syllabus. We are comparing our syllabus with theirs," he said.
The Congress government in 2011 had issued a circular in favour of such students due to their special circumstances.
Seemant Lok Sangathan, convenor of Hindu Singh Sodha said that Dami Kohli had migrated with her family from Sindh due to religious persecution there.
"She had completed her 10th exam there. She also had a transfer certificate. She had done all the formalities which were required. I am really shocked to see that Board has returned her form and with certain objection... I don't know what kind of formalities they need," he said.
Last Updated Jan 2, 2020, 4:14 PM IST