Here are Madhya Pradesh's new strategies to tackle coronavirus crisis
With the rising number of COVID-19 infections in the state, Madhya Pradesh has come up with strategies like boosting the morale of the patients, home isolation, proper training in the district hospitals and home isolation for mildly symptomatic patients.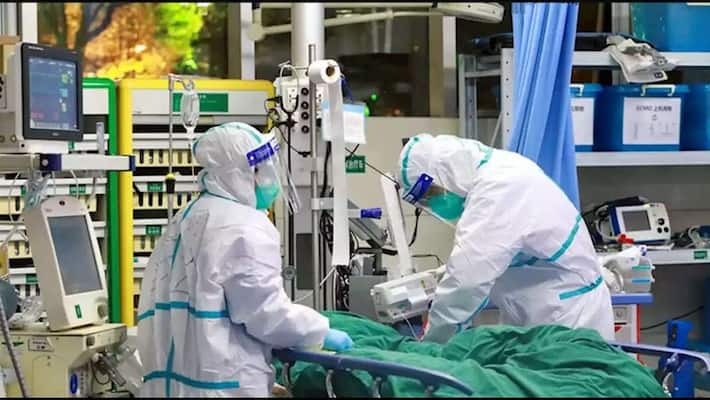 Bhopal: To improve the recovery rate from the coronavirus (COVID-19) infection in Madhya Pradesh, patients' morale will be boosted and psychologists will be sought, the state government has said.
Dr. Prabhuram Chaudhary, public health and family welfare minister, has said this. Along with this, to improve the mental state of the patients, entertainment activities, indoor games, songs, television shows, meditation and yoga and motivational talks by various speakers will be organised in hospitals.
Madhya Pradesh chief minister Shivraj Singh Chouhan has taken these steps to prevent coronavirus patients from slipping into depression. Patients above 60 years will be identified and they will be given extra care.
The state's medical education minister Vishwas Sarang, who is in isolation after testing positive for COVID-19, has highlighted the importance of proper guidelines for home isolation.
The chief minister has asked the district crisis management to make the public aware about the home isolation guidelines. The chief minister has said that the virus is now moving from the cities to towns and from towns to villages.
It is important to spread awareness on important precautionary measures. Patients with mild symptoms should be encouraged for home isolation. For real time monitoring of COVID-19 patients help of mobile apps should be used, the chief minister has said.
It is important to improve the capacity of medical colleges and district hospitals. Ambulance facilities should be enhanced to take seriously ill patients quickly to hospitals. Proper training of the treatment protocols should be given to the district hospitals. Medical colleges and institutes like AIIMS will play a major role in this, he added.
The chief minister said that nothing less than victory over the coronavirus infection is acceptable. To reduce the mortality rate in the state, the government, the administration, doctors, paramedics and social service workers have to work together. The state has to enhance its testing capacity to 20,000 tests per day, the chief minister said. Shivraj, who has been cured of the infection has said that plasma therapy is important and he will donate his plasma.
The following are the guidelines issued by Madhya Pradesh government.
1. There will be a death audit and treatment audits.
2. Formation of an expert group to study the treatment process of serious patients with a view to improve treatment and system.
3. Effective measures will be taken to protect physicians and paramedical staff from infection.
4. The team of physicians should be accessible to critically ill patients.
5. As per protocol, paramedical staff will undergo continuous training.
6. Correct arrangement of potential and infected to reach COVID Care Dedicated Centres.
7. Medical college and AIIMS will monitor district hospitals.
8. Special arrangement for patients above 60 years, suffering from other serious diseases.
Last Updated Aug 10, 2020, 5:57 PM IST