Hardik Patel's popularity waning? Rally cancelled as no one turns up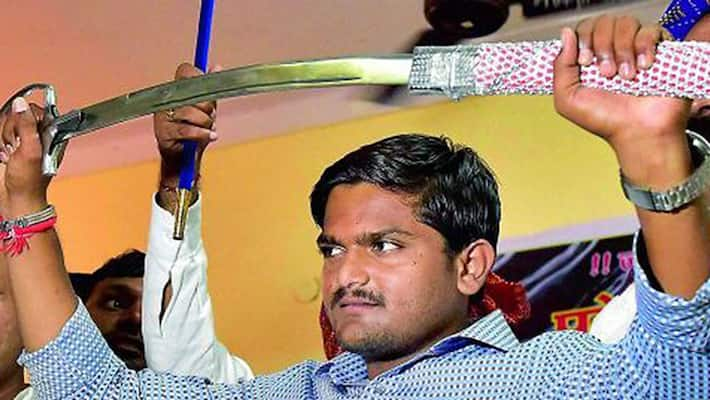 Hardik Patel-led Patidar Anamat Andolan Samiti (PAAS), a prominent organisation demanding OBC quota for the Patel community, yesterday cancelled a mass gathering of the community at Kansa in Mehsana district as no one turned up.
Its leaders alleged that the large police deployment at the venue of the event, termed by PAAS as 'Maha-panchayat', was the reason, though the police denied it.
"It is a baseless allegation that police prevented anyone from attending the programme....Our deployment was a routine affair. It was not meant to threaten anyone," said Mehsana District Superintended of Police Chaitanya Mandlik.
On Friday, PAAS had announced that the next round of its agitation would start from Kansa, near Visnagar town.
Local PAAS leader Ravi Patel alleged that Gujarat government "put pressure" on the organisers to cancel it.
"Patel leaders from across the Visnangar tehsil were supposed to remain present. However, we were forced to cancel the event, as a large number of police were deployed. It was a pressure tactic by the government," he said.
Meanwhile, a letter by the jailed quota leader Hardik Patel which was circulated said the community should not "bow down" before the BJP. Hardik is in jail in a sedition case.
The letter addressed to his father Bharatbhai Patel, said the people of Gujarat were "suffering" under the BJP rule which was "worse than the British rule".
Last Updated Mar 31, 2018, 6:56 PM IST