A long demand met, Bunkers removed from Handwara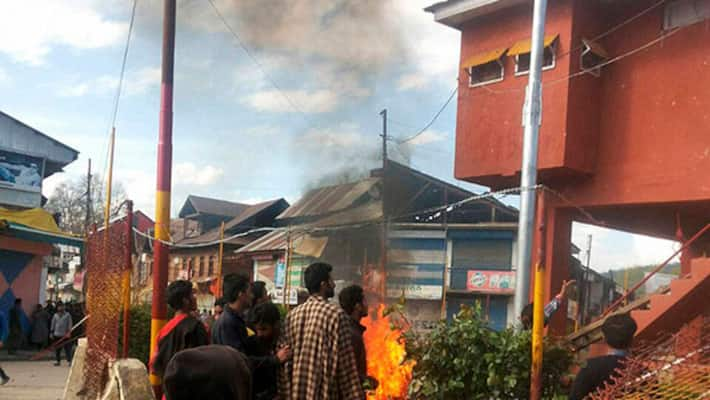 The Municipal authorities in violence-hit Handwara town in north Kashmir today removed three security force bunkers from the main market, fulfilling one of the long pending demands of local residents.
"Three bunkers, which were constructed on top of shops in Handwara main market, have been removed by municipal authorities," a police official said.
He said the main bunker, located in the round-about of the main market, has also been vacated and taken over by municipal authorities.
The municipal authorities also erected a board on the premises of the bunker, marking the place for conversion into a public park.
The locals had been demanding removal of the bunkers for quite sometime but the Army had put its foot down, saying it was strategically important for the troops.
However, the demand for removal of these bunkers intensified after last week's violence triggered by alleged molestation of a girl by an army soldier.
Three persons were killed in security forces firing while dealing with the protestors.
Last Updated Mar 31, 2018, 6:38 PM IST