Google to invest Rs 75,000 crore in India; CEO Sundar Pichai praises PM Modi
Google CEO Sundar Pichai on Monday (July 13) announced a $10 billion (around Rs 75,000 crore) fund to accelerate India's digital economy


New Delhi: Google CEO Sundar Pichai on Monday (July 13) announced an investment of $10 billion in India over the next five to seven years through 'Google for India Digitisation Fund'. The announcement came hours after his meeting with Prime Minister Narendra Modi.
Addressing the Google for India event, Pichai asserted that the latest move is a reflection of the company's confidence in the future of India and its digital economy.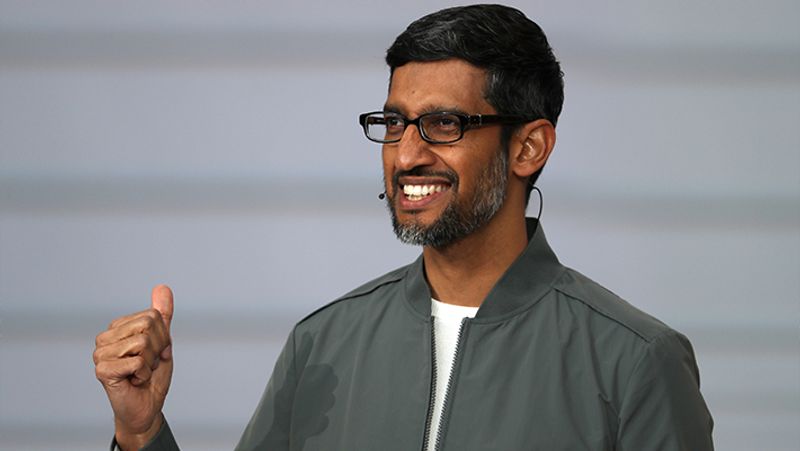 "Today, I'm excited to announce the Google for India Digitization Fund. Through this effort, we will invest Rs 75,000 crore, or approximately $10 billion, into India over the next 5-7 years. We'll do this through a mix of equity investments, partnerships, and operational, infrastructure and ecosystem investments. This is a reflection of our confidence in the future of India and its digital economy," Pichai said.
"Thanks to Prime Minister Modi's vision for Digital India, the country has made huge progress in getting a billion Indians online. Low-cost smartphones combined with affordable data, and a world-class telecom infrastructure, have paved the way for new opportunities," Pichai said while announcing the fund.
Earlier in the day, PM Modi, in a Twitter post, said, "This morning, had an extremely fruitful interaction with @sundarpichai. We spoke on a wide range of subjects, particularly leveraging the power of technology to transform the lives of India's farmers, youngsters and entrepreneurs."
"During our interaction, @sundarpichai and I spoke about the new work culture that is emerging in the times of COVID-19. We discussed the challenges the global pandemic has brought to areas such as sports. We also talked about the importance of data security and cyber safety," PM Modi tweeted.
Last Updated Jul 13, 2020, 3:45 PM IST