Galwan clash: No intrusion into our territory, no post taken, says PM Modi
Prime Minister Narendra Modi assured the nation that not an inch of Indian land had been taken away during Galwan Valley clash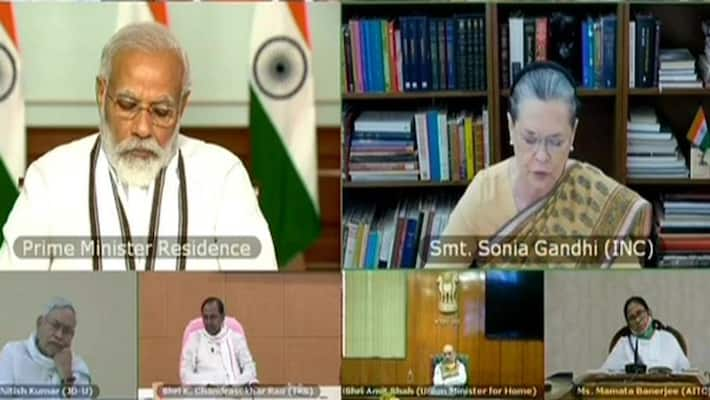 New Delhi: Prime Minister Narendra Modi chaired an all-party meeting on Friday (July 19) on the issue of Galwan Valley violence.
He assured them that not an inch of land has been ceded to China. He said, "I assure you all that our security forces are fully capable of protecting our borders."
The PM assured that the Chinese have been taught a befitting lesson. He said, "Neither have they intruded into our border, nor has any post been taken over by them (China). Twenty of our jawans were martyred, but those who dared Bharat Mata, they were taught a lesson."
On the issue of peace, he said, "India wants peace and friendship, but for us our sovereignty is most important."
He assured that the patrolling capacity has increased.
He said, "Our patrolling capacity has increased due to newly built infrastructure, especially along LAC."
PM Modi also spoke on the capabilities of the Indian Army. He said, "Today, we possess the capability that no one can eye even one inch of our land. India's armed forces have the capability to move into multiple sectors at one go."
The Prime Minister assured that the soldiers are efficiently able to monitor and respond. He said, "Alertness expands as alertness increases and we also get notified about developments on the LAC timely. Sectors where we did not focus in the past, our soldiers are now efficiently able to monitor and respond. Till now, whoever was not asked or stopped, our soldiers now stop them at each turn. When they are questioned, tensions rise."
Last Updated Jun 20, 2020, 10:26 AM IST