Kritika Chaudhary murder case: Actress killed over Rs 6000 she owed to drug peddlers
Police zeroed in on two drug peddlers who were last seen in Kritika's apartment premises.
Kritika had allegedly not paid them Rs 6000 for the drugs she had bought from them last year.
CCTV footage and statement by the security guard of the apartment helped police nab the murderers.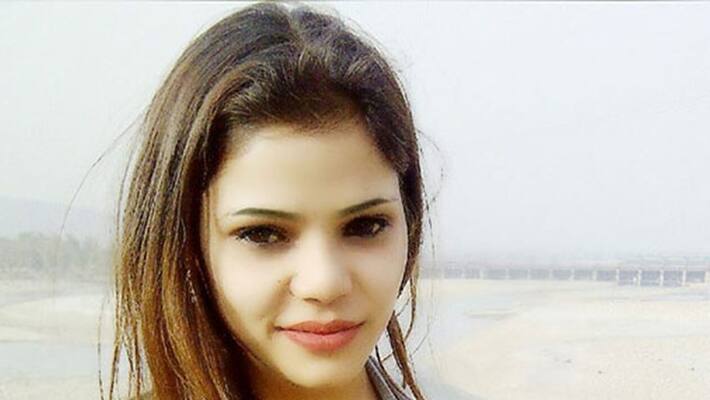 The mystery behind the murder death of aspiring actress Kritika Chaudhary on June 9 has been unravelled. The mystery death of the small-time television actress has turned into a subject of innumerable speculations, with many suspecting the role somebody from the film industry. 
While police initially suspected depression and suicide, further investigations led the police zero in on two suspects- Shakeel Naseem Khan, 33, a resident of Nalasopara and Badshah Basudas Makmalal, 40, a resident of Govandi. 
After the murder, police formed multiple teams to gather information. One such team came across a CCTV footage that found Shakeel entering the apartment on the suspected day of the actress' death. Police further found that the actress from Haridwar had a history of drug abuse. Following this, the police questioned close to 50-60 drug peddlers in the city and 260 others who were either her clients or friends from Hyderabad, Surat, Kolkata, Delhi, Lucknow and Bengaluru.
[Read: Actress' dead body found in locked flat under mysterious circumstances]
Officials finally zeroed in on Shakeel and Badshah. It also came out in the investigation that the duo dealt in mephedrone, popularly known as meow meow and had even called Kritika on July 16. They had called her last on July 31. Inside reports suggest that Kritika may not have closed an earlier deal with the peddlers and had not paid them Rs 6,000 for a drug deal last year. 
The two drug peddlers had come to her place to settle the dues, but the conversation turned into a heated argument. The accused hit her with a knuckle duster and left her bleeding. They then switched on the air conditioner so that the smell of her dead body did not emanate out of the house. This was corroborated by the guard of the apartment who revealed that these two were the last to visit her apartment that day. Even the CCTV footage gathered from the apartment proved the same. Police have traced the accused to a Mumbai hideout and have arrested them.
Meanwhile, Kritika's parents in Haridwar could not believe that she was murdered for Rs 6,000. Her brother said that she had Rs 22,000 readily available with her.
 
Last Updated Mar 31, 2018, 7:02 PM IST