Four ministers under self-quarantine even as Karnataka registers 9 more COVID-19 cases
Karnataka deputy chief minister Ashwath Narayan, home minister Basvaraj Bommai , medical education minister Sudhakar and tourism minister CT Ravi tested negative for coronavirus, but have still been under self-quarantine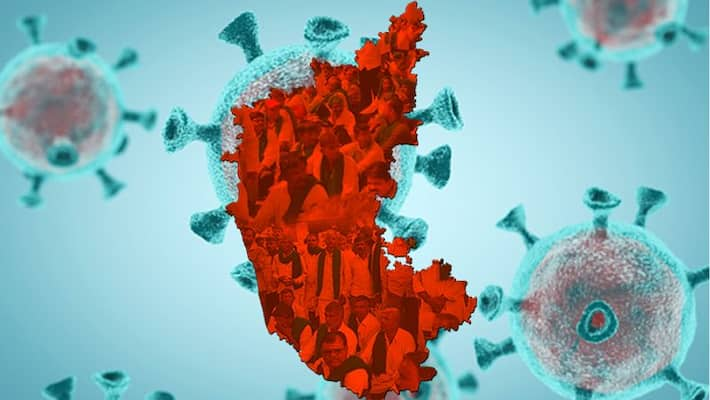 Bengaluru: Four Karnataka ministers have gone into self-quarantine after they came in contact with a video journalist of local channel who has tested positive for COVID-19. The list includes the state's deputy chief minister Ashwath Narayan.
All four announced the quarantine on Twitter. Deputy CM Ashwath Narayan, home minister Basvaraj Bommai , medical education minister Sudhakar and tourism minister CT Ravi tweeted to say that they have tested negative for coronavirus, but will be under self-quarantine.
They said they came in contact with a video journalist from a local television channel  who was found COVID-19 positive on April 24. He had met the ministers between April 21 and April 24.
Meanwhile, 9 new coronavirus cases were reported as of 5 pm on April 28 in Karnataka, according to data released by the Union ministry of health and family welfare. 
This brings the total reported cases of coronavirus in Karnataka to 520. Among the total people infected as on date, 198 have recovered and 20 have passed away.
Bengaluru had the highest number of COVID-19 cases at 101 confirmed infections.
Meanwhile, imposition of Section 144 in Karnataka's Kalaburagi district has been extended till May 7. "Imposition of Section 144 CrPc in the district has been extended till May 7, 2020. There is no restriction on movement of people rendering or availing essential services," said Kalaburagi deputy commissioner B Sharat. 
The number of deaths in Kalaburagi has reached 5 with a 51-year-old man succumbing to the infection on April 27. 
Medical education minister K Sudhakar on Monday had tweeted and wrote, "One more death of Covid patient in Karnataka on Monday. 51-year-old Alanad native who tested positive on April 21." 
He had said the deceased man got admitted to the GIMS Hospital, complaining of breathlessness.
The total coronavirus cases in India is now 33,050 according to the ministry of health and family welfare. 23,651 are active cases, 8,325 people have been cured and 1,074 deaths have been reported.
Last Updated Apr 30, 2020, 12:00 PM IST