Former Tamil Nadu CM Jayalalithaa's residence: Madras high court breaks memorial plan
The Madras high court today recommended that one part of former chief minister J Jayalalithaa's Poes Garden residence Veda Nilayam can be converted into the chief minister's office.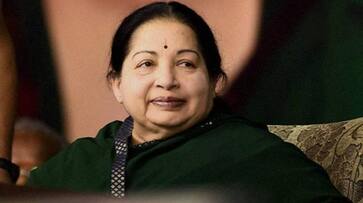 On May 27, the Madras high court asked Tamil Nadu government to reconsider its decision to convert former CM Jayalalithaa's residence into a memorial. While delivering the verdict, the division bench of Madras high court comprising R Kirubakaran and Abdul Qudhose said that Jayalalithaa's residence can be used as a residence cum chief minister's office rather than it being converted to a memorial.
Also read: Kerala native Joseph Thermadom became the first Indian from the deaf and dumb community to take religious vows
The court also said that one part of Veda Nilayam should be converted as a memorial.
The court also observed that Jayalalithaa's niece and nephew J Deepa and J Deepak are class II legal heirs to the properties of Jayalalithaa.
Court dismisses petition:
The court dismissed the petition of Pugazhendis and one P Janakiraman to appoint them as administrators over properties of Jayalalithaa worth over Rs 913 crore.
Recently, Tamilnadu Governor Banwarilal Purohit recently promulgated an ordinance to temporarily take possession of Veda Nilayam.
According to an official statement, the ordinance was also to establish Puratchi Thalaivi Dr J Jayalalithaa Memorial Foundation for making long-term arrangements to convert Veda Nilayam into a memorial.
Last Updated May 27, 2020, 1:32 PM IST