Former minister AH Vishwanath and CP Yogeshwar among 5 nominated to Karnataka legislative council
Keen on fulfilling his promise, Karnataka chief minister BS Yediyurappa on Wednesday received the Governor's nod to nominate AH Vishwanath and Vokkaliga strongman CP Yogeshwar to the Karnataka legislative council, along with three others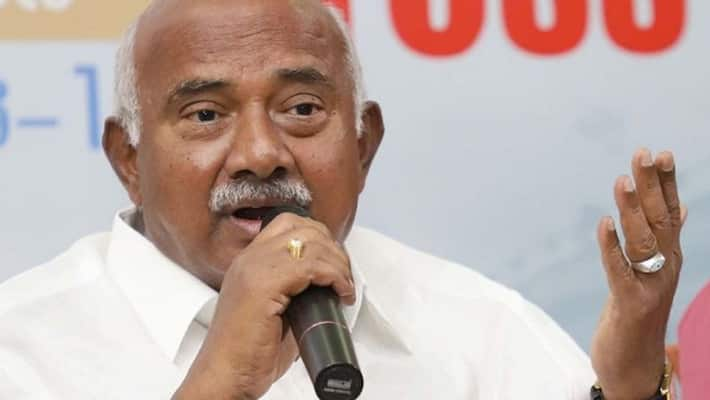 Bengaluru: The BJP government on Wednesday nominated five people, including former ministers CP Yogeshwar and AH Vishwanath, and the former MLC Bharathi Shetty, to the legislative council just a few days ahead of its first anniversary.
Former Janata Dal (Secular) Karnataka unit chief Vishwanath who had helped topple the Congress-JD(S) coalition government led by HD Kumaraswamy and who lost the recent by-polls on a BJP ticket, was nominated to the Upper House in Karnataka by Governor Vajubhai Vala.
Earlier in the day, Yediyurappa had met Governor Vajubhai Vala to get his assent for five candidates -- three he had himself handpicked, and two others chosen by the party and backed by Rashtriya Swayamsevak Sangh, BJP's ideological head.
BJP insiders said the choice of candidates for the Upper House shows that the party central leadership has maintained a balance between the party organisation, promise of protecting political interests of newcomers, and political freedom of the chief minister.
Yogeshwar had lost the Assembly elections in 2018 from Channapatna against the former chief minister HD Kumaraswamy, while Vishwanath, who migrated to the BJP from the JD(S), had lost the byelection. Shetty, a close associate of chief minister BS Yediyurappa, had served as an MLC earlier.
Yogeshwar, who had played a prominent role in 'Operation Lotus' (the code name for wooing legislators from other parties into the BJP), was upset over not getting political accommodation.
Similarly, Vishwanath too was agitated over not getting his due despite crossing floors to the BJP. The party has now pacified both of them through their nomination to the Council.
The nomination of both Yogeshwar and Vishwanath, who are strong aspirants for ministerial berths, has triggered political speculation that Cabinet expansion is on the cards.
Also watch: We know India is battling enemies like the dreaded Covid-19 & a conniving China. But there is a bigger enemy, and that one lies within.
Find out more in #TheNewsableDecipher
Last Updated Jul 23, 2020, 11:09 AM IST