'I would have shot my son...' says father of Ujjain auto driver who raped 15-year-old
Bharat Soni, the accused, typically returned home from work around 2-3 am. However, on that fateful Monday morning, he arrived even later. Disturbingly, conversations at home included discussions about the rape incident, with Bharat inquiring about its location before heading off to work.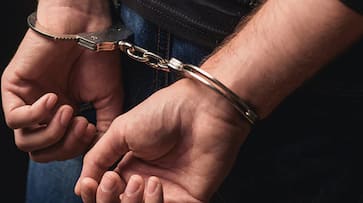 The father of a 24-year-old autorickshaw driver, who stands accused of the heinous crime of brutally raping a lost child he had offered a ride to, has expressed profound anguish and a belief in the harshest punishment for his son.
Raju Soni, with tears in his eyes, voiced his sentiments, asserting, "What other punishment can be given to such a person? Only if you hang such people to death will it set an example and act as a deterrent against such crimes. He was living with us after committing the crime, but I was not aware of what he had done. I would have shot my son had I known this earlier."
He went on to disclose that the family was entirely unaware of the horrifying incident until it surfaced in newspapers, deeply shocking them. The revelation of his son's involvement in such a terrible crime only came to light when the police apprehended him at their shop.
Bharat, the accused, typically returned home from work around 2-3 am. However, on that particular Monday morning, he arrived even later, leaving his father with a heavy heart. Remarkably, discussions concerning the rape incident occurred within the household, with Bharat inquiring about the location of the incident before departing for work.
Bharat hails from the Nanakheda locality of Ujjain and has a history of two prior cases involving violence. A POCSO court has remanded him in police custody for a week, according to Mahakal police station in-charge Ajay Verma. The Ujjain Bar Association has taken a resolute stance, proclaiming that none of its lawyers will provide legal defence for the accused in court.
The Madhya Pradesh police, in their relentless pursuit of justice, have gone to extraordinary lengths to crack the case. This involved the interrogation of hundreds of individuals and a meticulous review of footage from over 700 CCTV cameras. These efforts ultimately led to the identification of the main accused, who allegedly picked up a 15-year-old survivor from Ujjain railway station, subjected her to a horrifying assault, and left her half-naked and bleeding.
Additionally, the Madhya Pradesh Police have registered a case against another auto driver, Rakesh Malviya. Although the survivor boarded his auto at some point after the crime was committed, Malviya failed to inform the police of her condition, a violation of the stringent Protection of Children from Sexual Offenses Act.
When questioned about why the police were not taking action against those who did not assist the survivor as she roamed the streets of Ujjain for hours, desperately seeking help, authorities assured that legal action would be taken against them as well. Notably, two compassionate policemen donated blood to the girl, ultimately saving her life. Furthermore, the police officer who successfully solved the case has expressed a heartfelt desire to adopt the survivor, offering her hope and support amidst unimaginable trauma.
Last Updated Sep 30, 2023, 5:05 PM IST